Discussion Starter
·
#1
·
The dogs have been going stir crazy since we had a few nasty days - that meant no walks because I don't plan on getting sick any time soon before the upcoming shows. I figured now would be an opportune time to get pictures since I roped the SO into playing with them while I snapped pics. Minor appearance by Tobi the Tubby Lab (who's not quite so tubby any more since she was put on a D-I-E-T).
First, we'll start with Luna. Luna's going to be 6 years old on May 21st and is an absolute nut when it comes to the flirt pole. She literally vibrates if she's told to wait.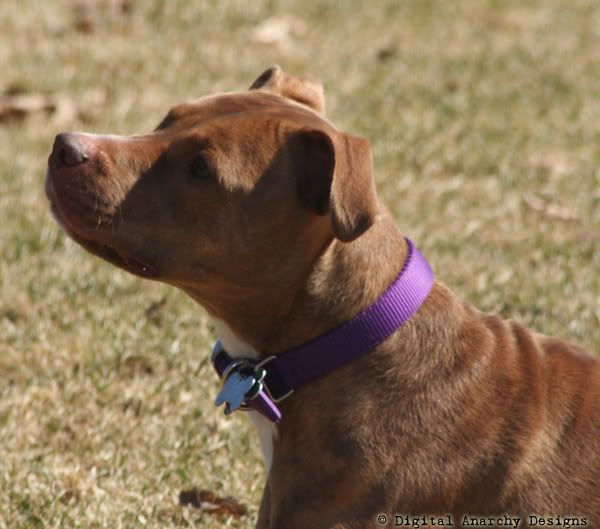 "Poppa, you suck. This sucks. Let's GO!"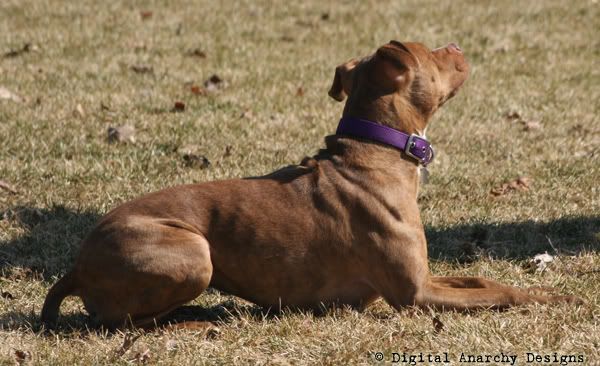 And we're off!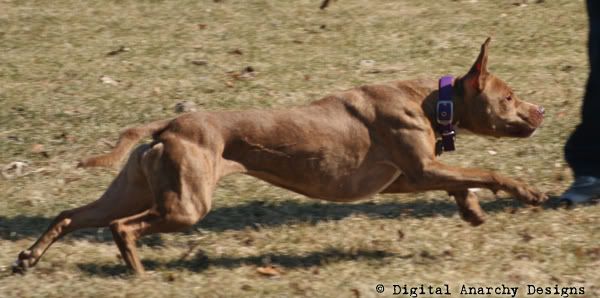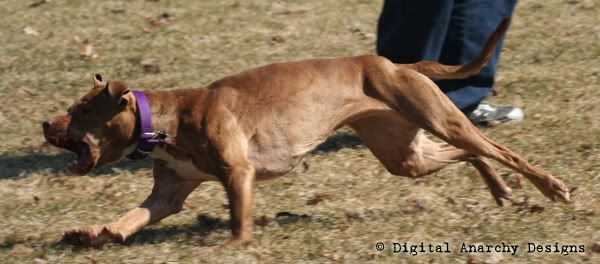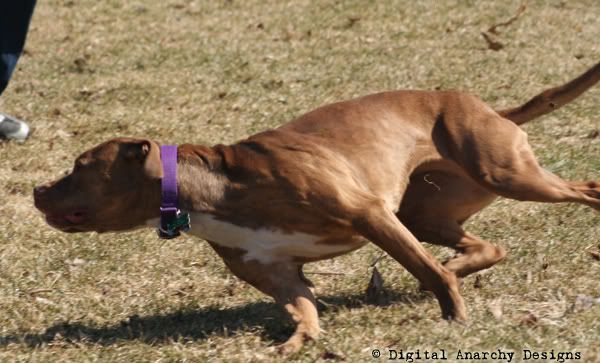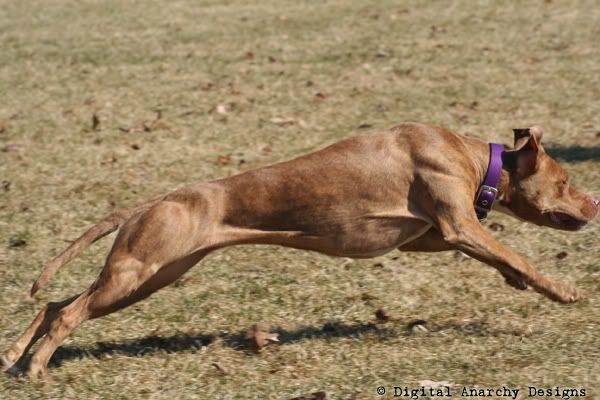 Grab!
Tug! Tug!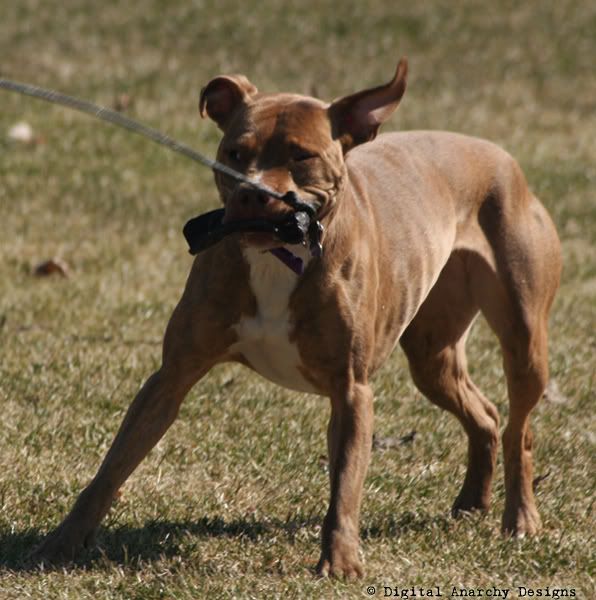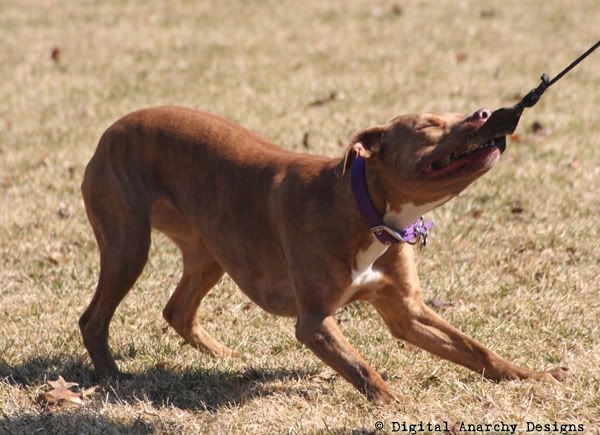 Then on to Ms. Lyric. Lyric's officially 15 months old. She's just as intense on the flirt as Luna, but she thinks versus chasing it. She almost out-smarted the SO a couple of times by changing directions on him.
"Mom! Get that thing over here! I want it!"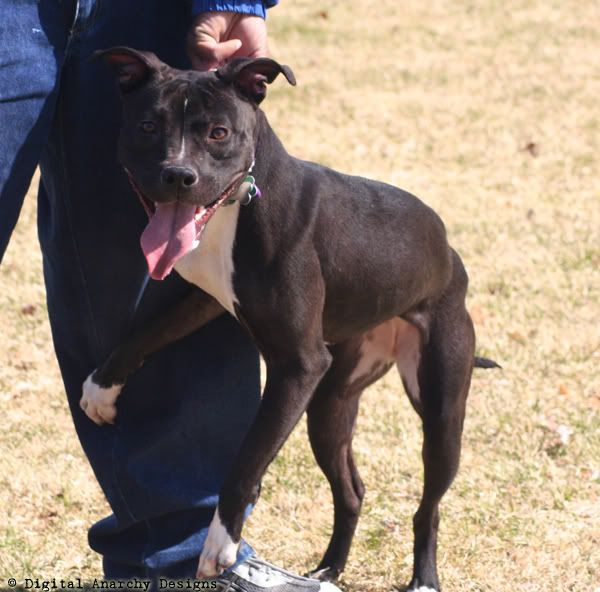 Zoom!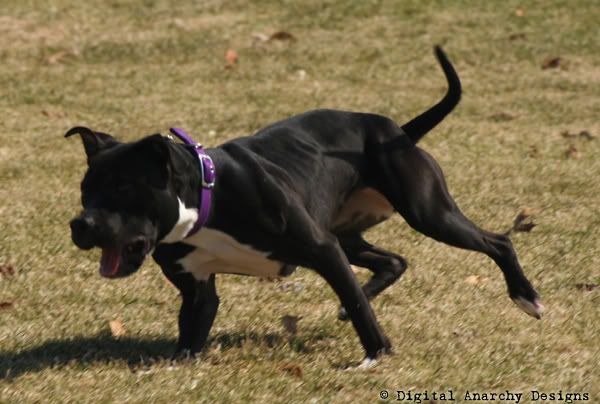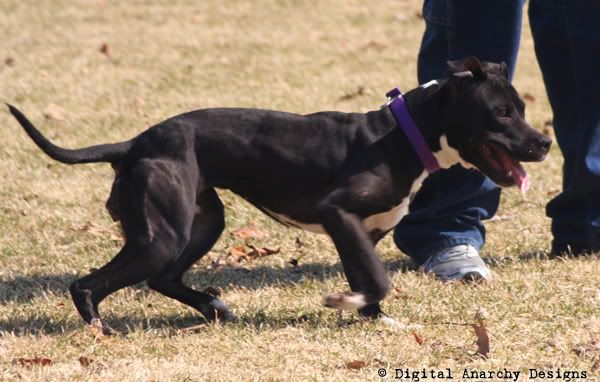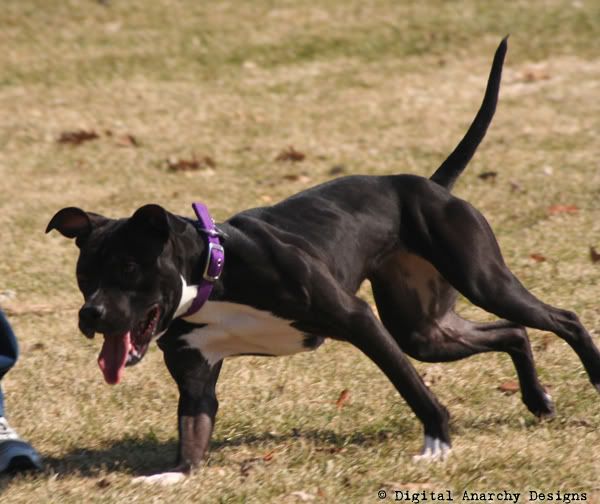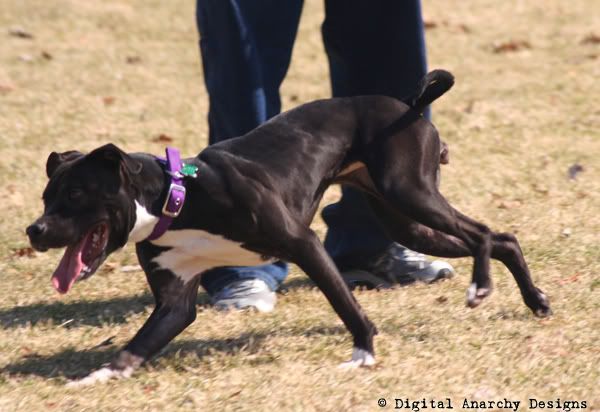 Catchin' air.... (woulda been nicer if the nose hadn't been cut off. :roll: )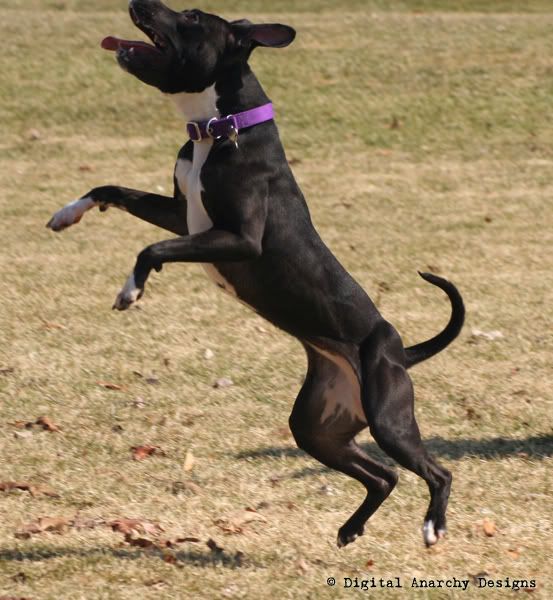 A tired pit bull is a GOOD pit bull.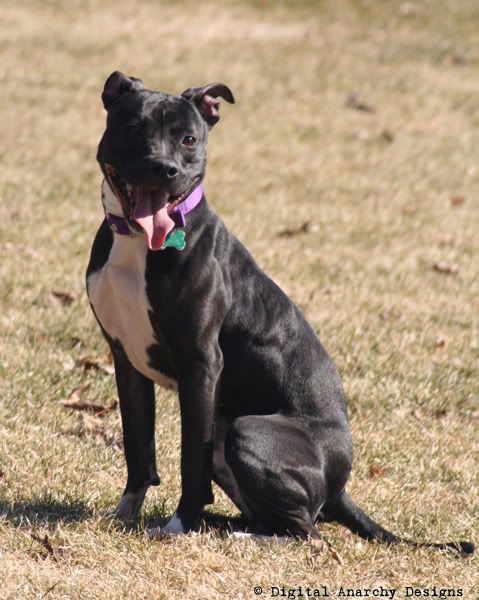 Ryker (can't believe he'll be 3 years in July) is more intent on chasing, grabbing and then running some more. He's a dork. He runs his mouth the whole time and will tell you if you're taking too long to do something...
Always starts of quiet...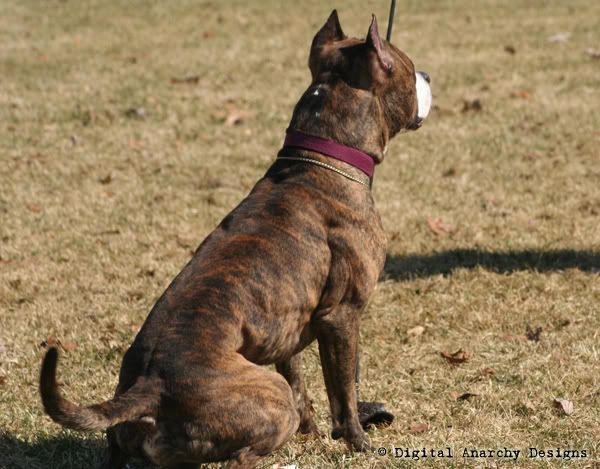 Then he talks smack...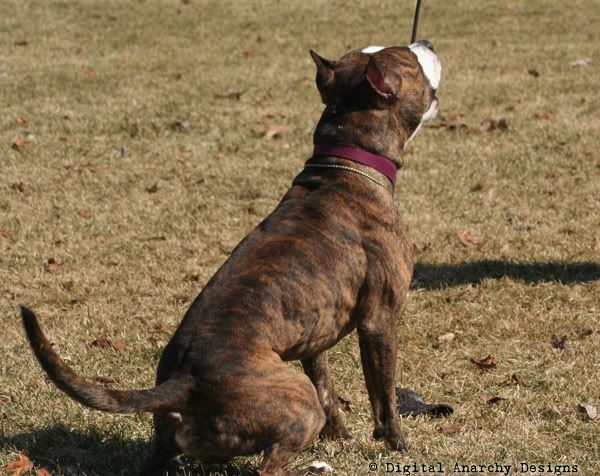 And finally, he's off!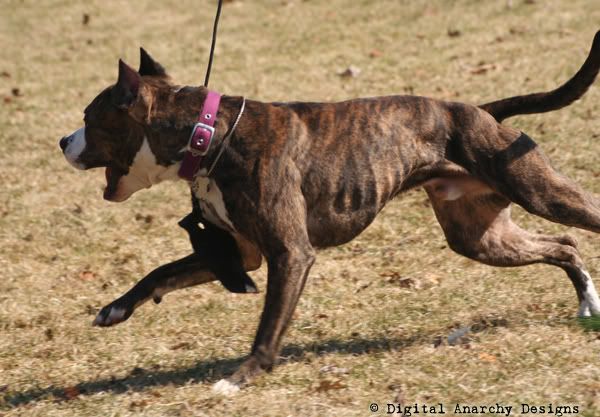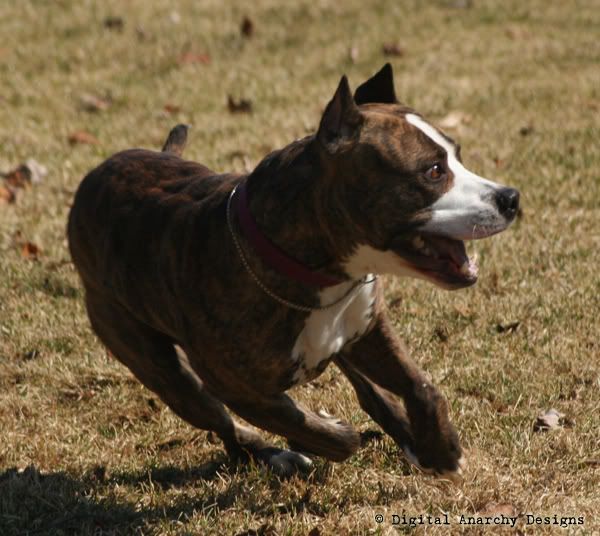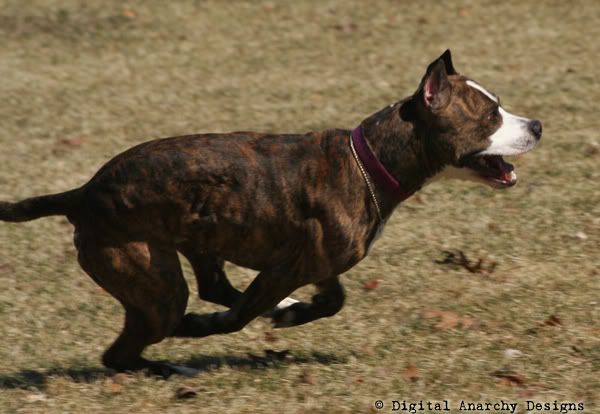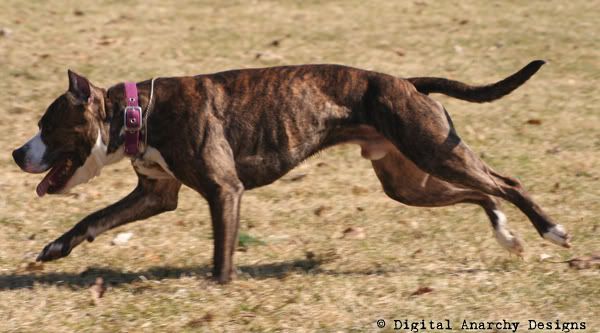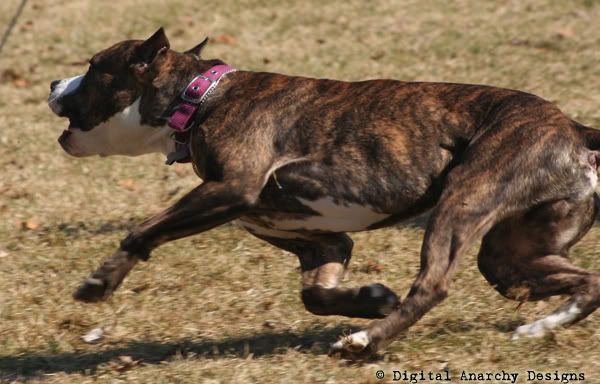 Whee!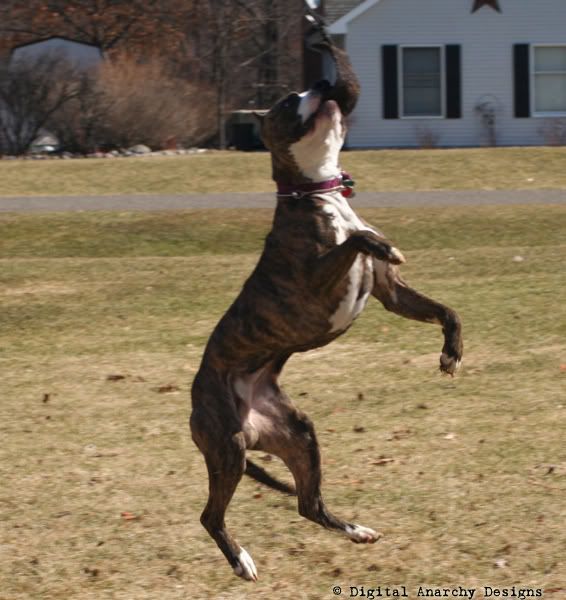 Running his mouth...as usual.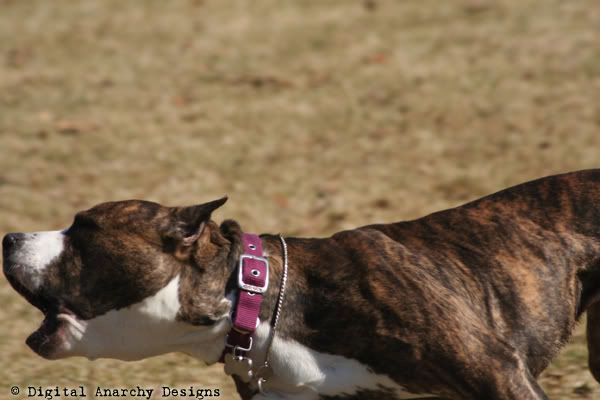 And a few almost catches...(with silly faces!)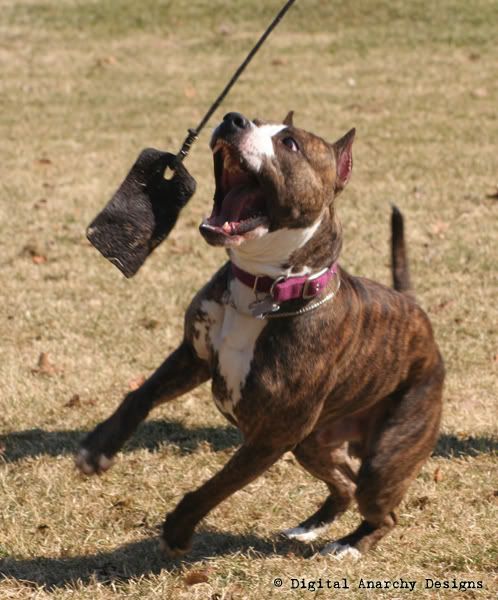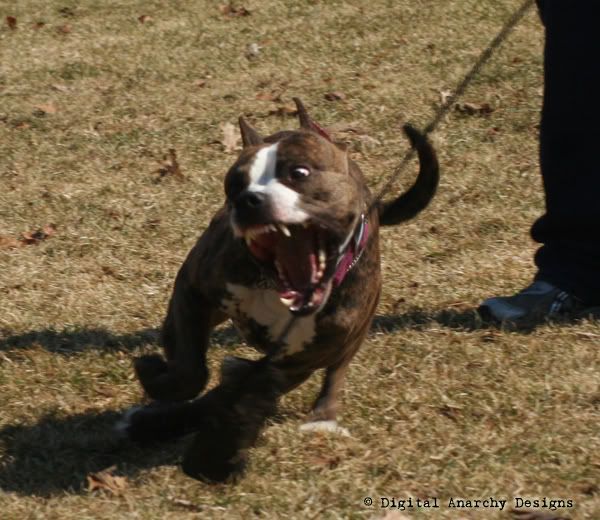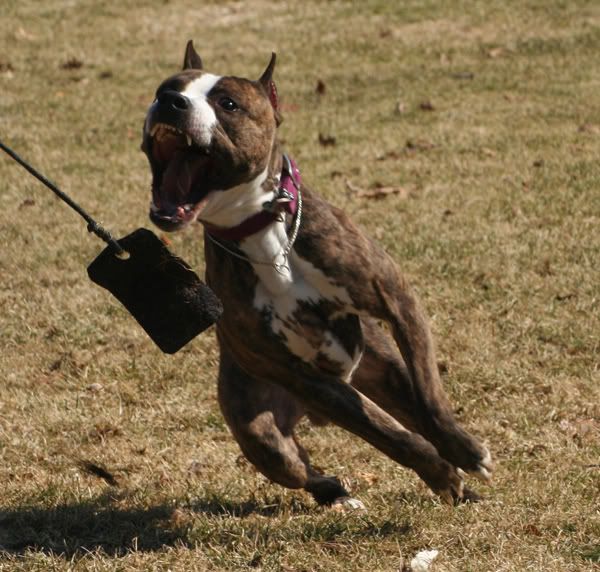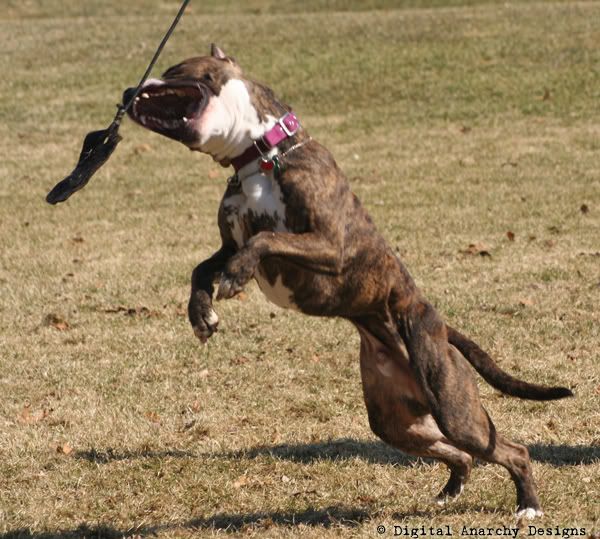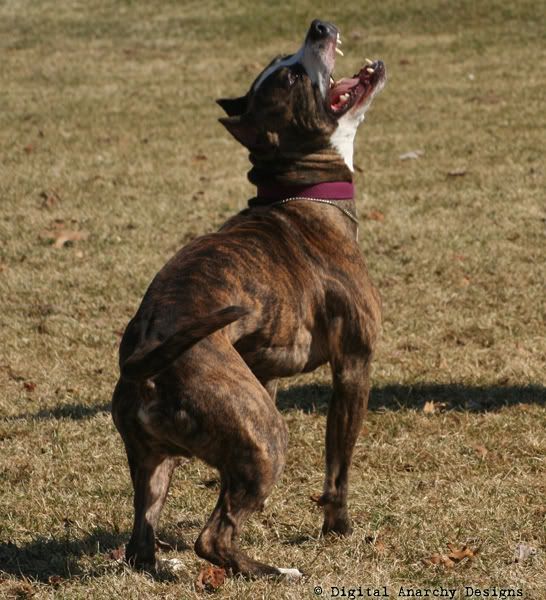 And finally...tired.
And Tobi the Tubby Lab (who snuck out of the house and ran a bit with Lyric).