Discussion Starter
·
#1
·
my friend's new pup .... her name is Remmy (90% sure haha) .... first pic is a crappy cell shot the breeder took (remmy is in the middle) ... and today she met up with the out of state breeder and took her pup to the vet for a laser crop. came out really good i think....her bloodlines are a mix of APBT and AMbully so she wasn't the purebred APBT she had hoped (out of state) .... but she is super happy with her look.
today right after crop ....
poor baby
going home with momma
oh haiiii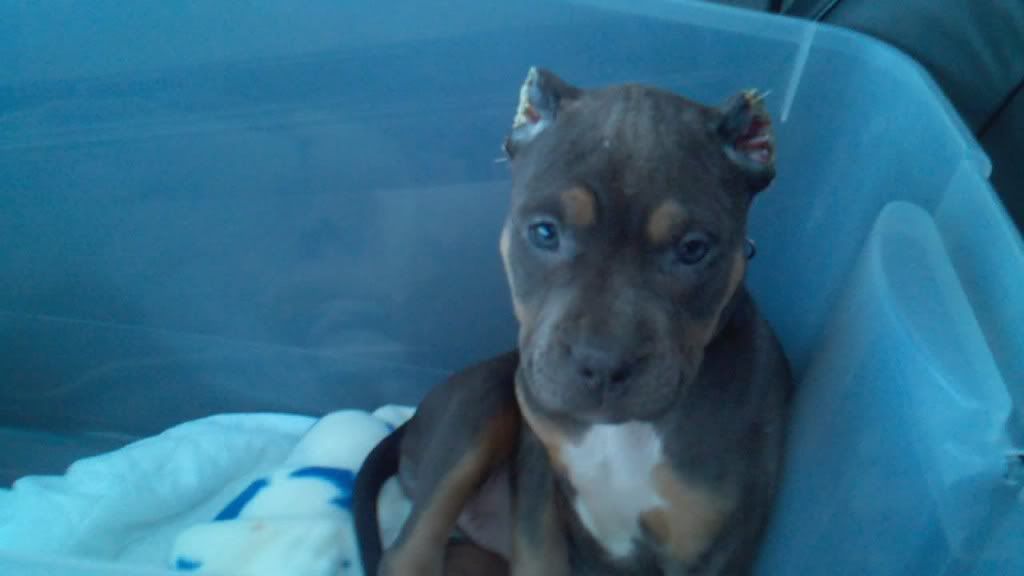 ohhhh.... i like my new home...
yum yum....going seepies
more seepies
i think shes adorable .... so cute... that vet pic kills me..shes so pretty