so i got my dog from a local breeder. both parents had cropped ears both beautiful but no papers. it really doesnt really matter to me if a dog is or isnt papered its still of that particular breed.
alot of people say she is mixed only because of her ears, she is at 7 months and i know its way too late to clip her ears or so i've heard. is it okay to crop a pitbulls ears at 7 mos.?
heres Remy's Father: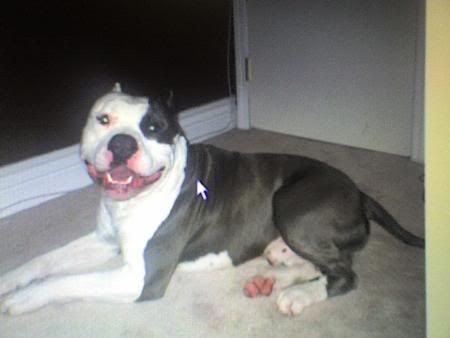 heres the ad listing:
remy on the left
heres Remy when i got her at 6- 7 weeks:
Remy at 12 weeks heres where her ears start looking weird.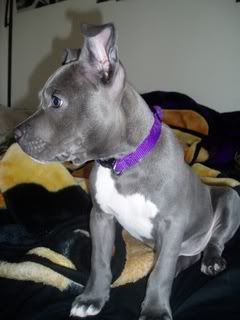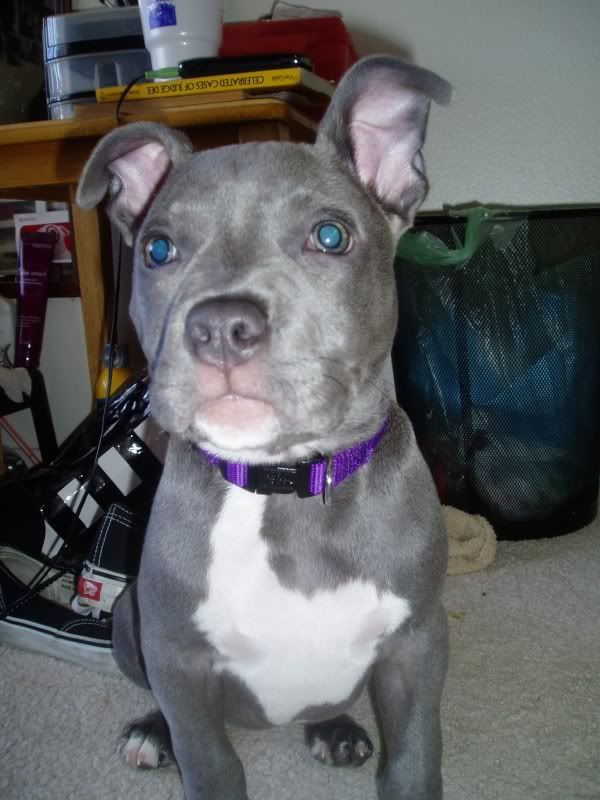 remy at 5 mos. her ears stick way up and wont flop will they flop when she becomes an adult?
some fun pics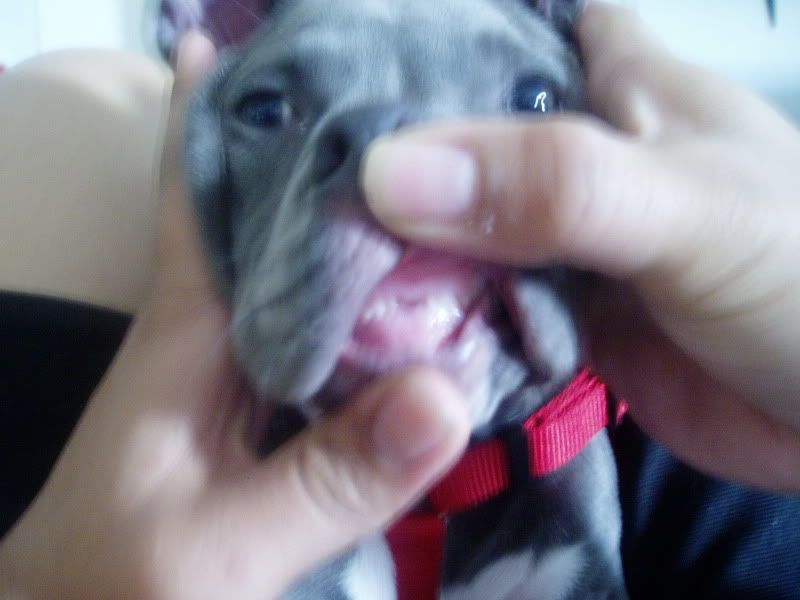 remy and lambo(my friends pit)
my dog has a heart tattoo on her belly look closely
shes at 7 mos now and i still havent got the pics into my laptop yet but i will post them up asap.
please help me with my questions thnx