Discussion Starter
·
#1
·
I took pictures for a local guy who does reptile shows for parties and other events. (I do have permission to post these) I thought I'd share for the other reptile lovers on here.
First, little Crested Gecko named Kermit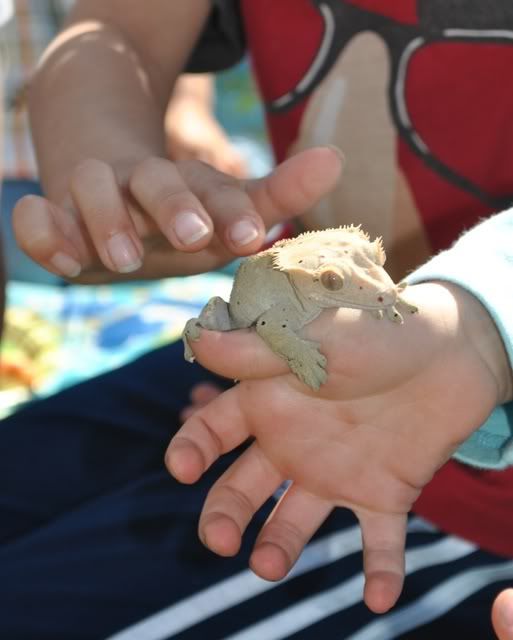 Honduran Milk Snake (I believe, not 100% sure, one of the 25 Milk Snake species. lol )
A Uromastyx, funny lookin' fellow.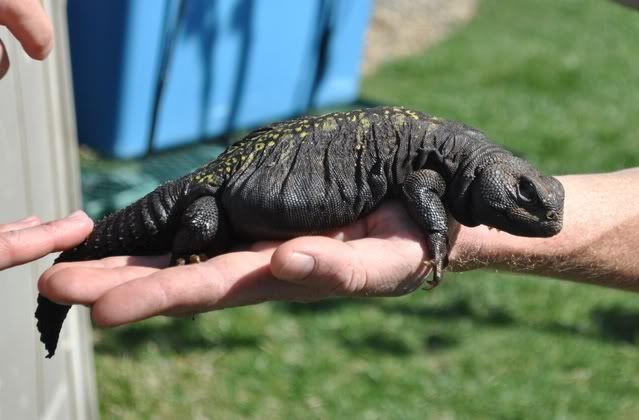 King Brown Snake (This is also a guess
, again I wasn't paying attention to what he said)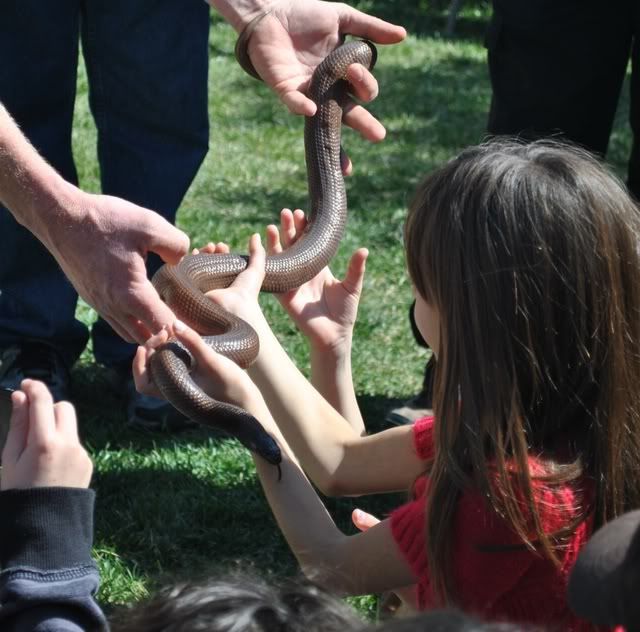 Angel, a albino California Kingsnake
This gal's a bit scared of snakes, Angel makes a good mind changer.
Bearded Dragon (normal)
Spike, Sulcata Tortoise
Brazilian Rainbow Boa, their iridescent shine is stunning in person.
Red Tail Boa Constrictor
I hadn't had any real experience with this species before meeting this guy. I've fallen for them, they're absolutely stunning animals. Taiwan Beauty Rat Snake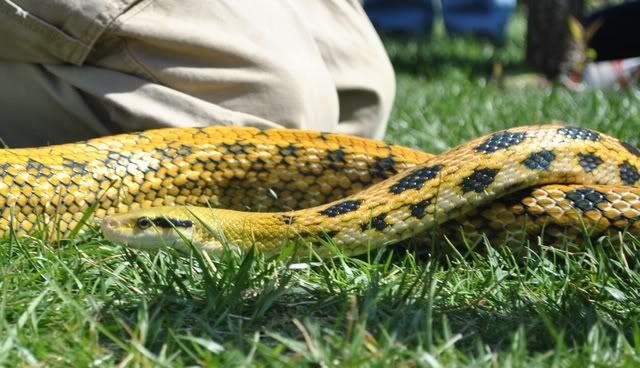 Bandit decided his shirt was a nice place to hang
Dino(Dee-no) the Tegu
Titan the Green Iguana, he was showin' off for everyone.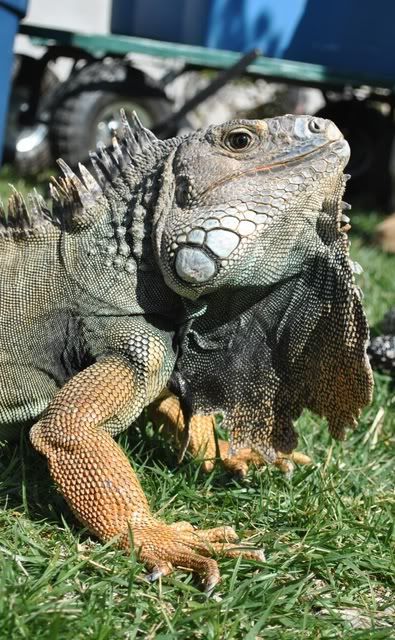 Komodo the Asian Water Monitor (Second largest lizard species)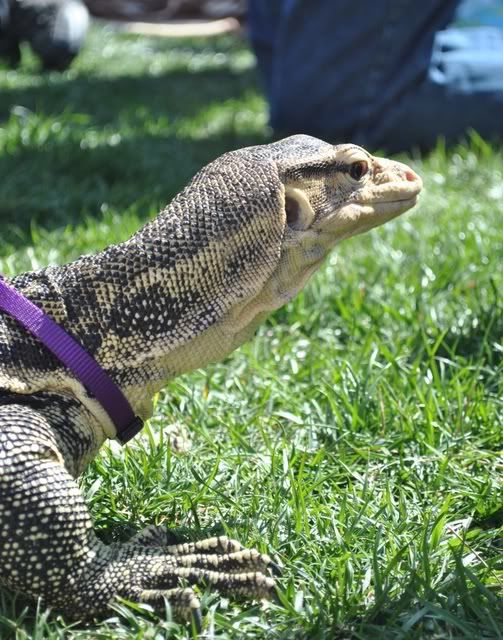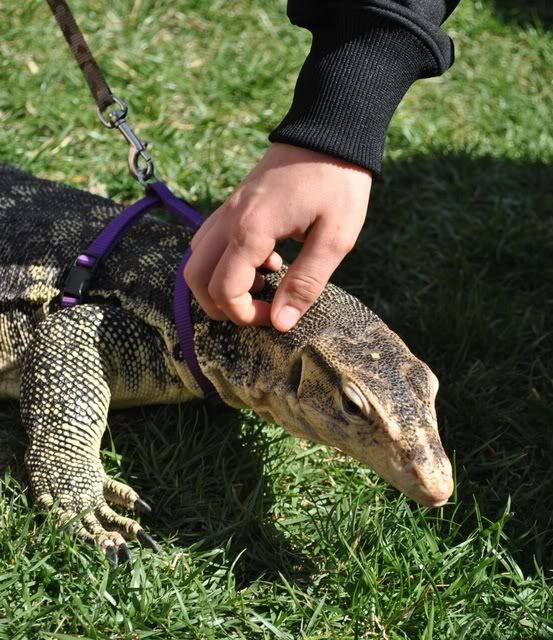 And the big girl, Sumatra, she's the "grand finale" . 4 year old Albino Burmese Python, I think she's somewhere around 125lbs and 14ft long.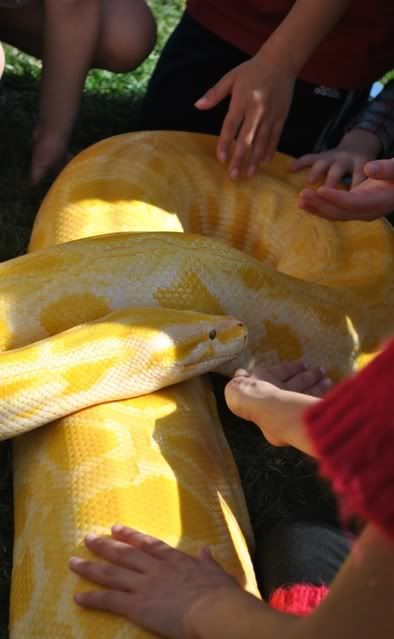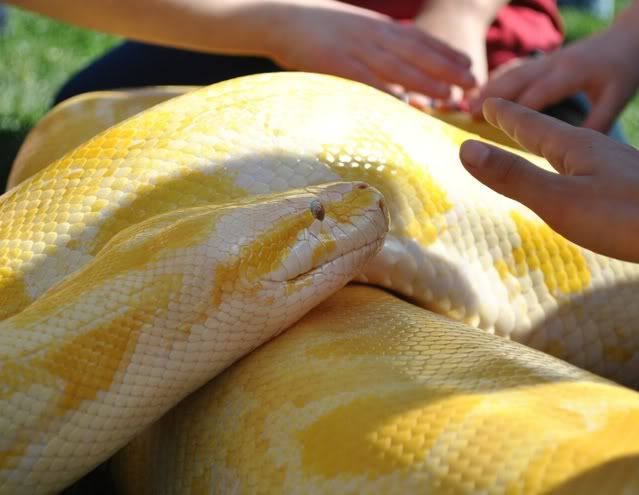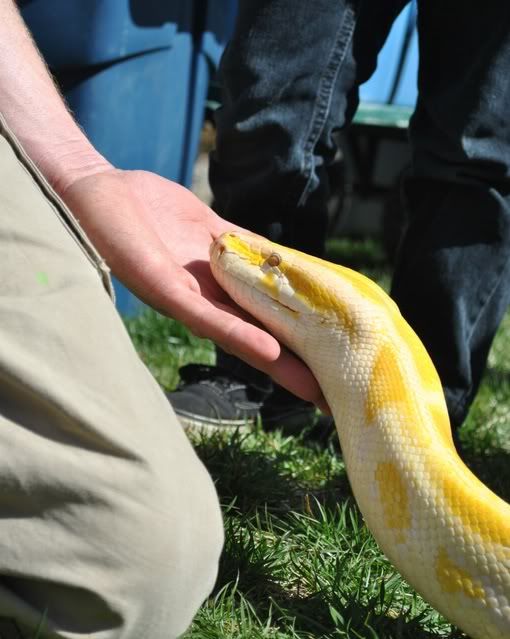 She decided to come say hi to me while I was taking pictures.