Discussion Starter
·
#1
·
So awhile back as some of you know we were asked to take in some pups as foster who were taken out of a bad situation. There were 7 but we ended up with 4 of them another foster took in the other 3. They arrived in horrible shape hips and ribs and spines all sticking out, and FILTHY never been so disgusted to the point i didnt want to touch them. We thought we had 3 girls and a boy but i guess since they were so nasty noone wanted to touch them lol figured out one of the shes was a he so got 2 and 2 .
We went through easily $20 in food the 1st couple of days and about 10 gallons of water they were so dehydrated. We got them UTD on everything and today they finally got the OK from the vet to go to there new homes they are slightly over 20lbs now at about 11-12 weeks old. The new families will be so excited im sure they have been waiting so patiently for the news they can come.
Anyways been a stressful weekend here so this is some relief to get something good after all this stuff going on. will be a relief not having to worry about the pups as well although with my family stuff going on alot of this has fallen on the boyfriends lap.
Anyways here are some pics of from when they arrived to recently here.
the night they arrived { they look bloated but were full of worms}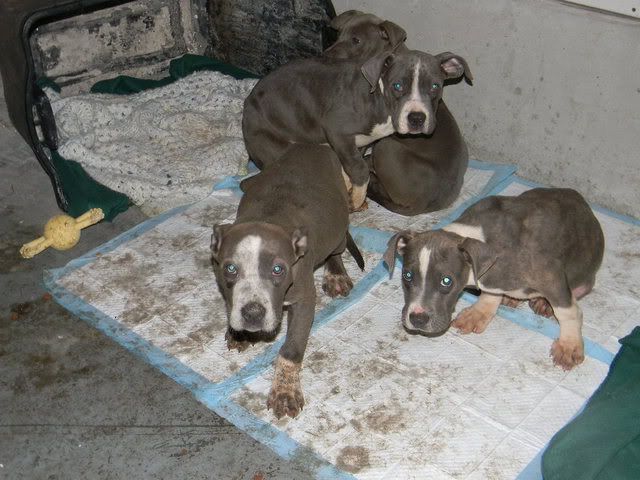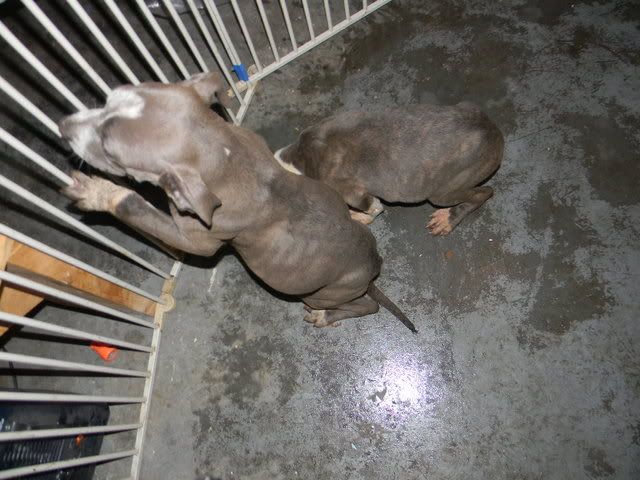 after a bath and some food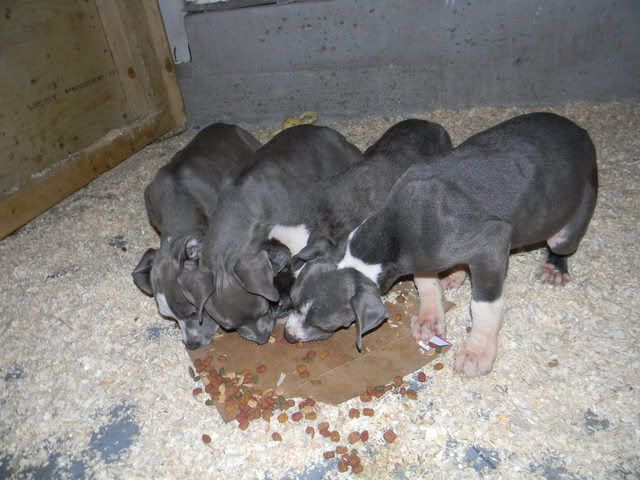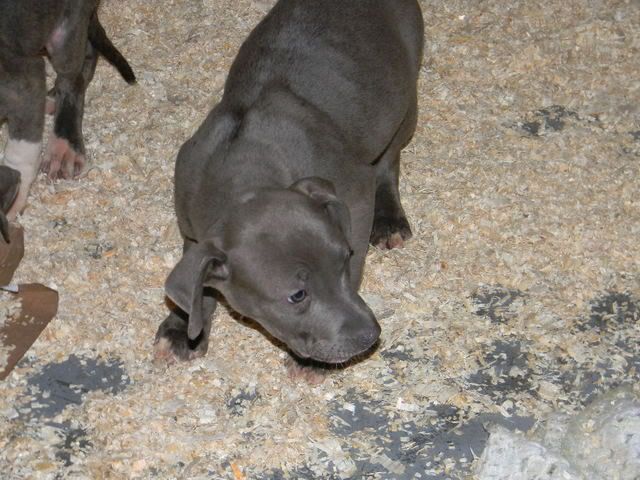 I love that all blue girl we named her conderella or cinder for short { she was the only one we named lol , just couldnt come up with them for the others.}