Had my boy out today working him out. He's taken very well to the flirt pole (not a real flirt pole, it's something I made.) He goes nuts for it. Anyway, here are a few pictures: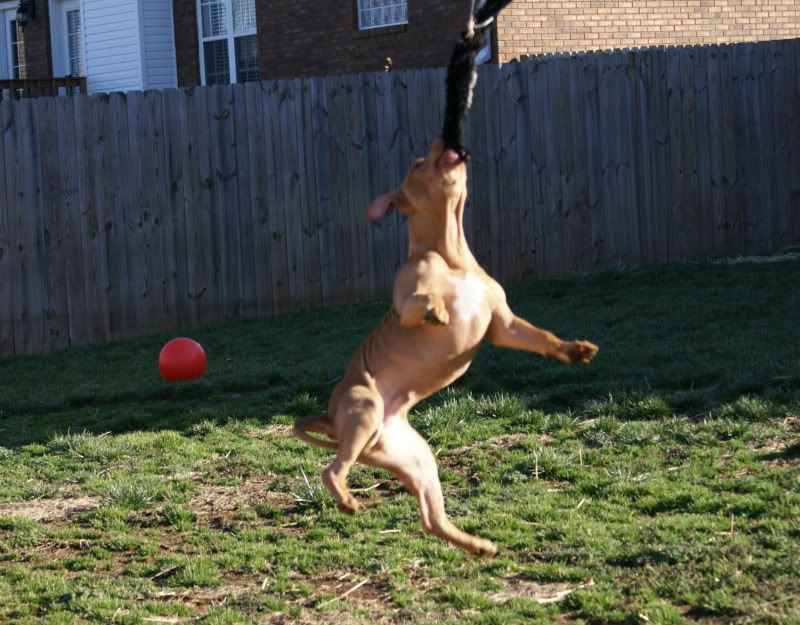 Here he's doing a stand/stay waiting for me to give him the "get it" command, he's so smart.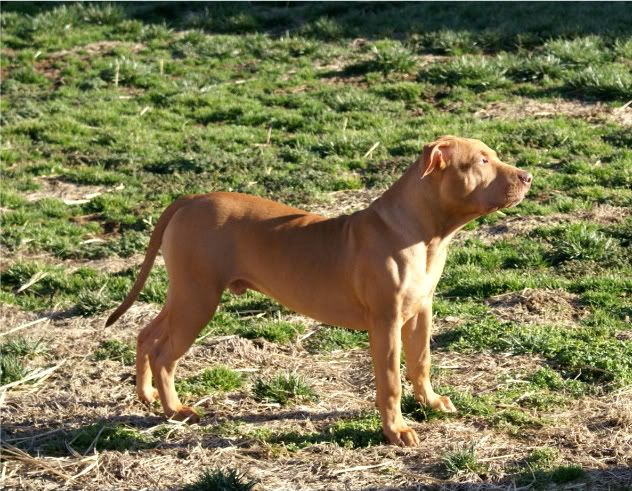 Stalking the bait:
He got it:
Anyway, that's my boy. I figure I'll keep working him on this until he's a little older (he just turned 6 months) and then I'll get a spring pole setup and see how he takes to it.