Discussion Starter
·
#1
·
I've read a bunch of recipes for satin balls, I want to find the right one because Loki isn't really too underweight he's just been looking thin to me, I can't always see his spine but his ribs are pretty prominent now...
McRibs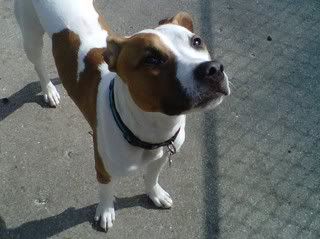 Above shot- I wish I got a better one
Plus I want to start working and conditioning with him this summer, and I've heard that they're good to feed to normal weight dogs as sometimes treats.
Holistic Dog - Satinballs Satin Balls
These are the recipes I was looking at and I wasn't sure if there was a lot of difference between them...I guess I don't understand why some contain cream cheese or heavy cream... I thought that dairy wasn't very necessary for dogs or is it just for the fat content?