Discussion Starter
·
#1
·
Here are some updated pics of Shox and Kangol.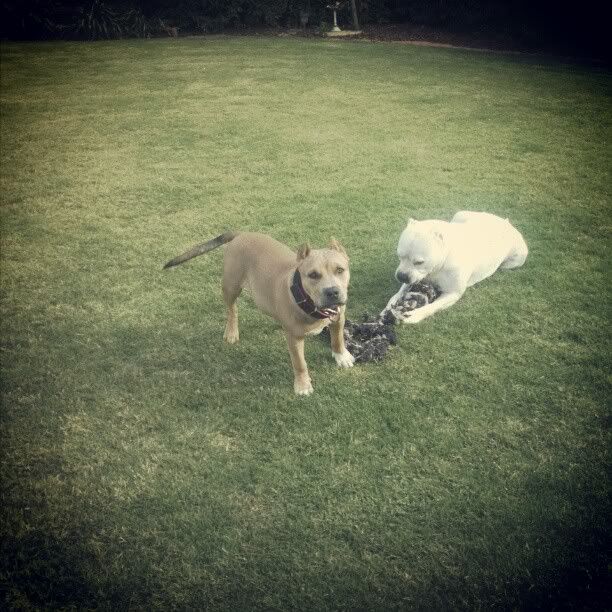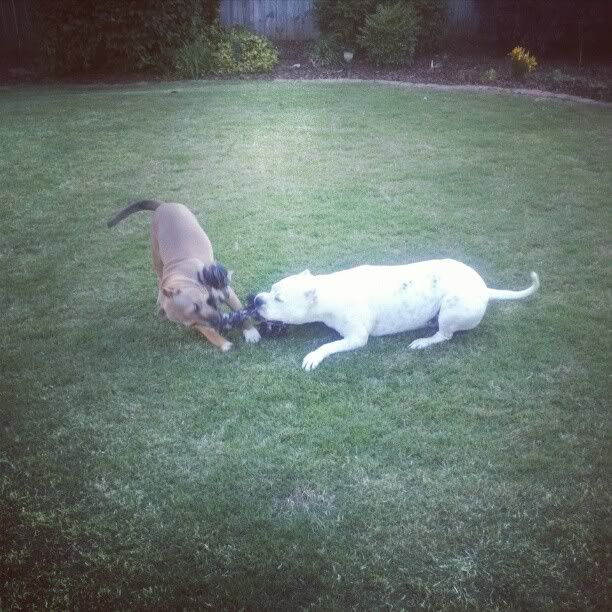 Shox is pulling his little heart out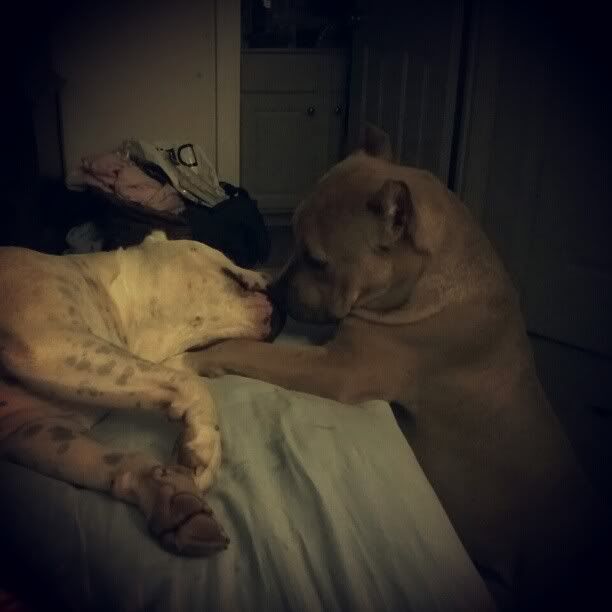 All Kangol wants is for Shox to leave him alone.... Shox wants kisses.

Brayden is playing deer hunter and Shox is the deer.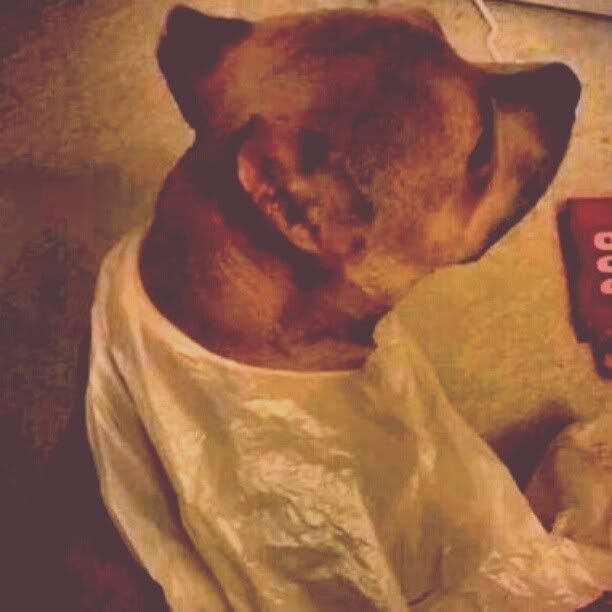 While I was producing the radio show last week, Shox got himself stuck with a plastic bag around his neck like a fish in the ocean gets caught in six pack holders. He's special.



Bobo is not happy that Shox is all up in his chair.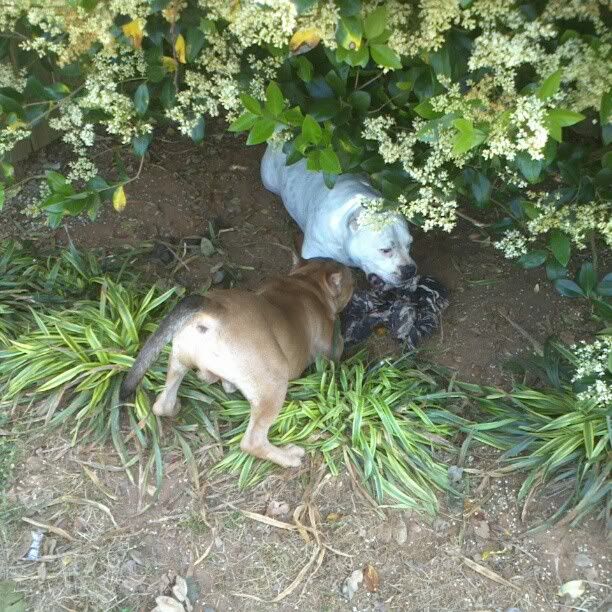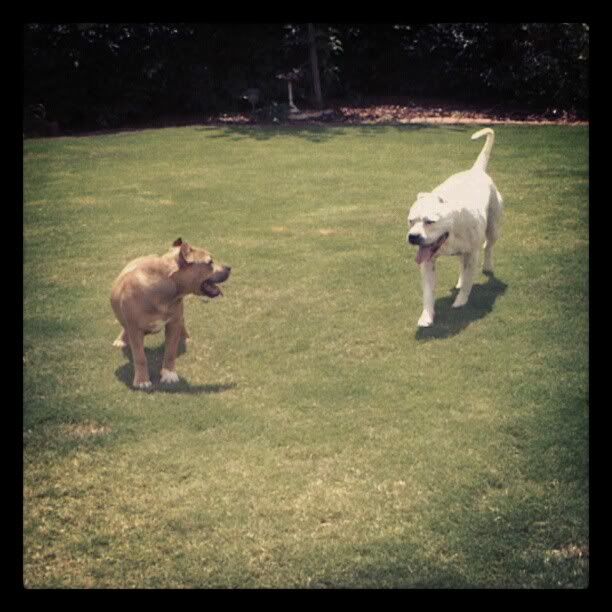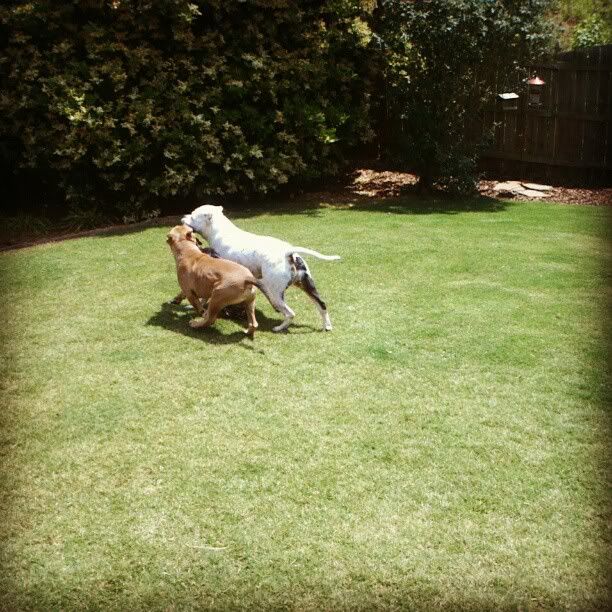 Hamster hunting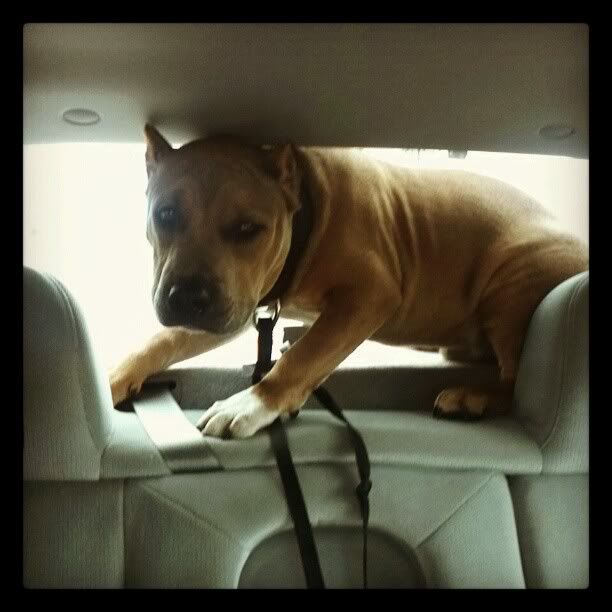 We were on the way to the Kentucky show last Friday and this is how Shox rode almost the whole way there.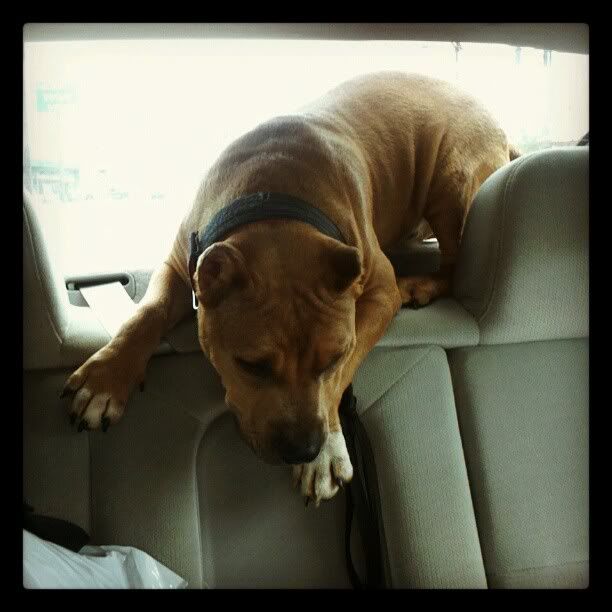 Weirdo



Pouting....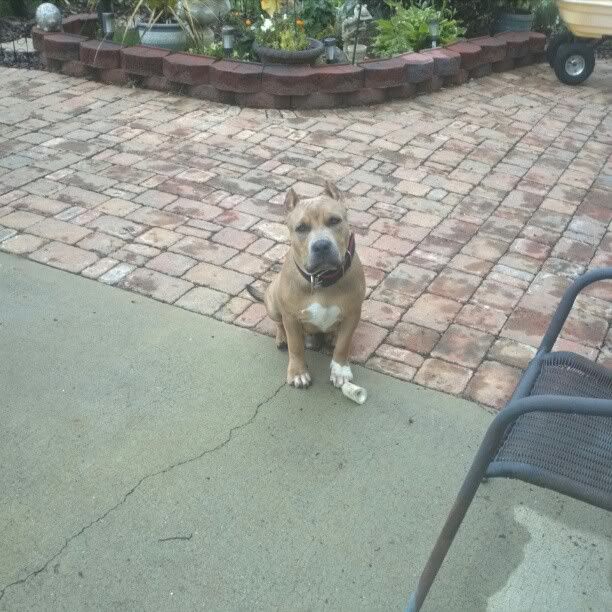 He can be cute sometimes....

I have some great stacked shots I will post up of him soon that I took last weekend.

Now for the sad news....

The Gorilla Camp suffered a very sad loss last week when CH Sugardaddy, Shox's granddaddy, died on Monday. He was one of my favorite American Bullies and the dog that made me fall in love with the breed. That boy was the truth and I am proud to have his grandson in my yard.


RIP CH Gorilla's Sugardaddy
10/18/08 - 4/30/12