Discussion Starter
·
#1
·
I got my long line a friend of mine made in the mail today. Have any of you ever worked with Biothane? I bloody love it! Biothane is very strong, has give, doesn't need to be broke in, doesn't hurt the hands as much as common leashes, and to clean it you simply dunk it in water. :love2:
It's 50 feet.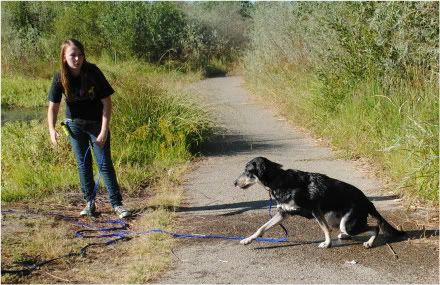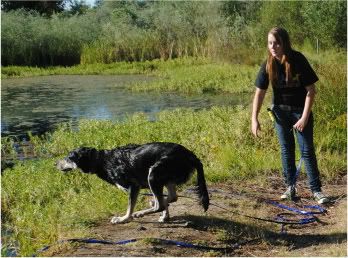 I don't know if you can see, but look how far out the leash let him go.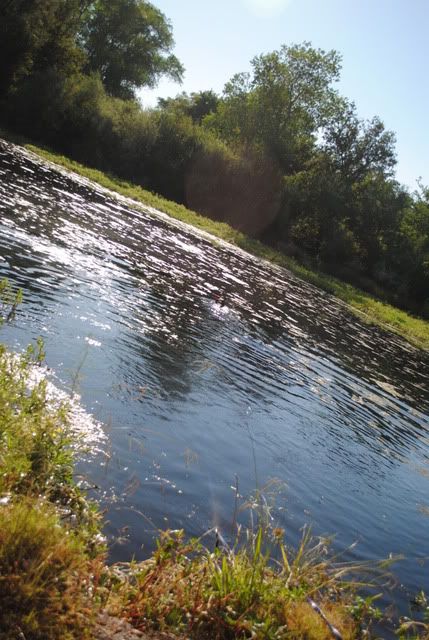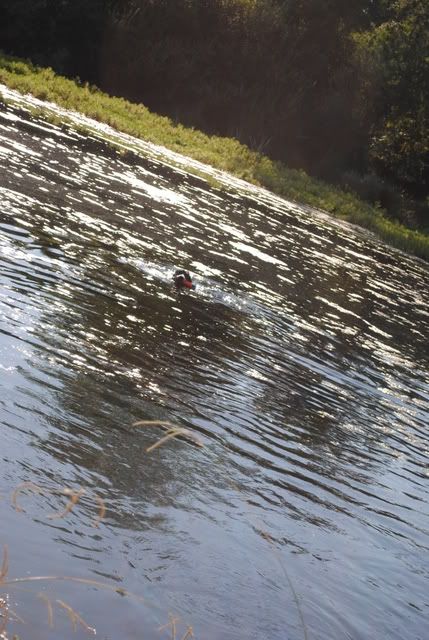 And so you get an idea of just how nasty the pond is.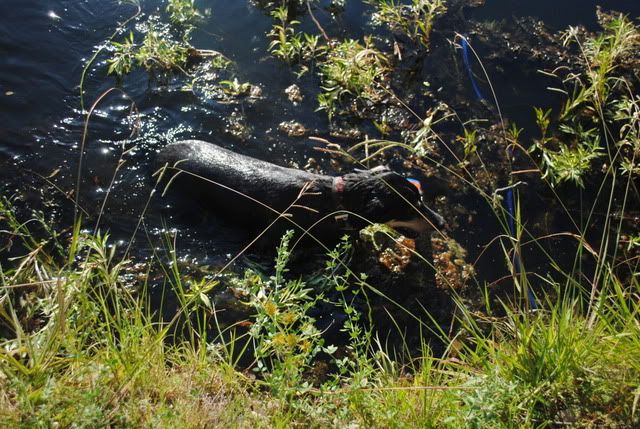 Oh and he's back in shape :woof: (I've lost weight too, about 10lbs last month.)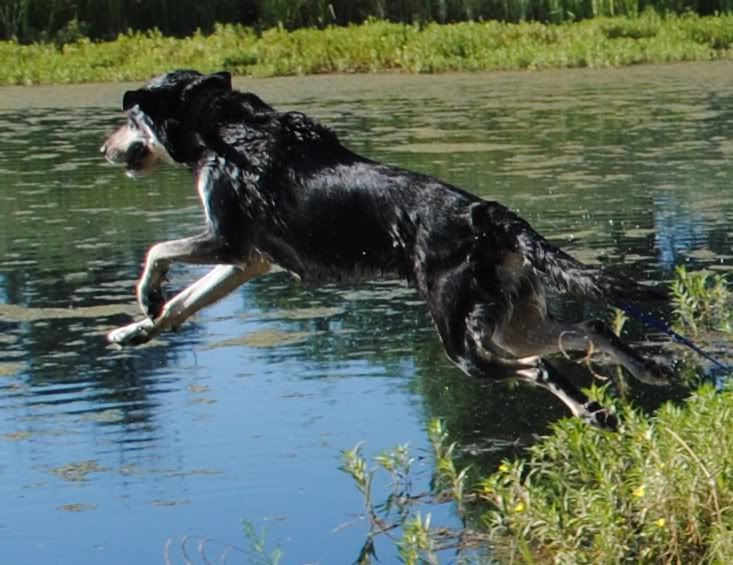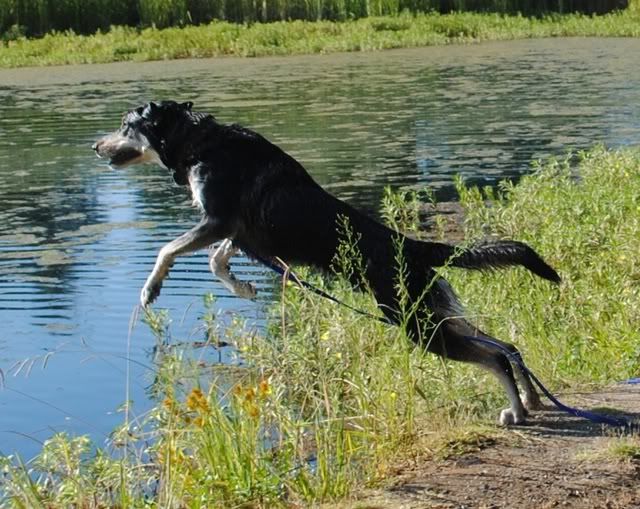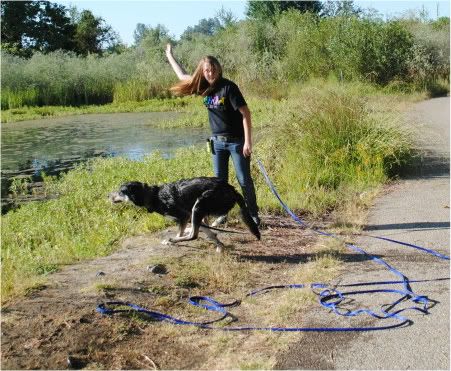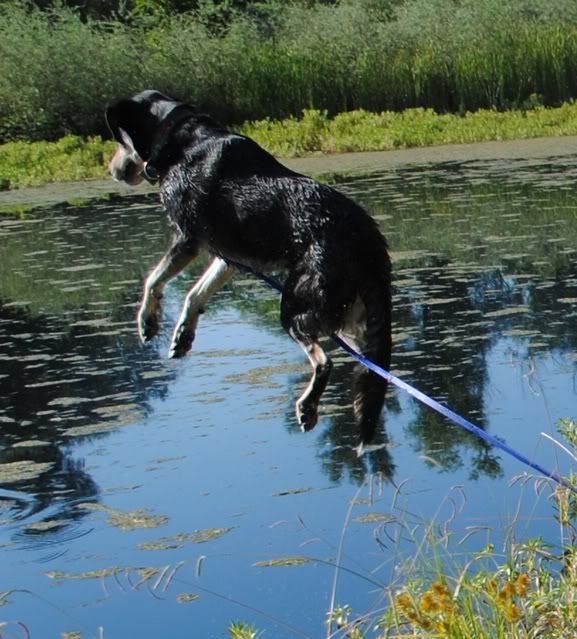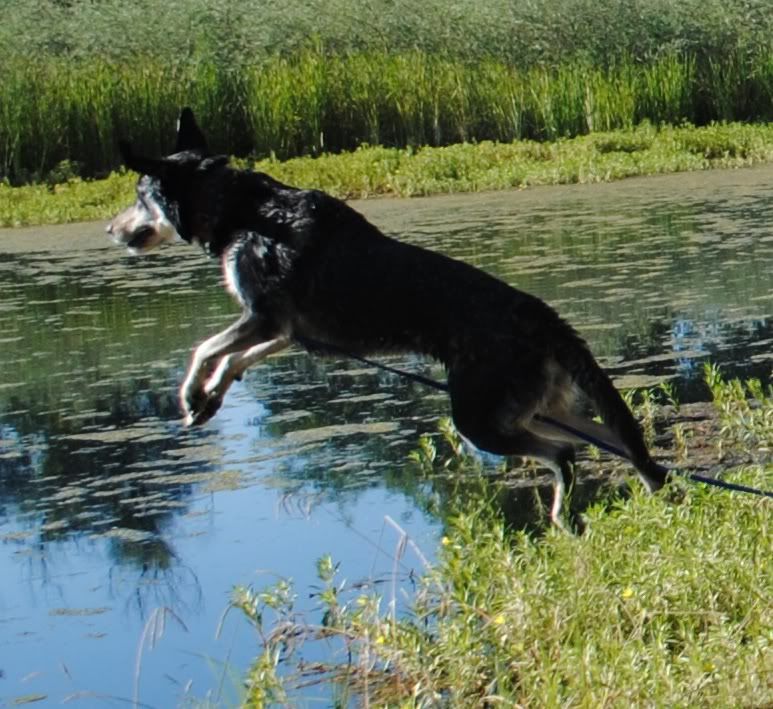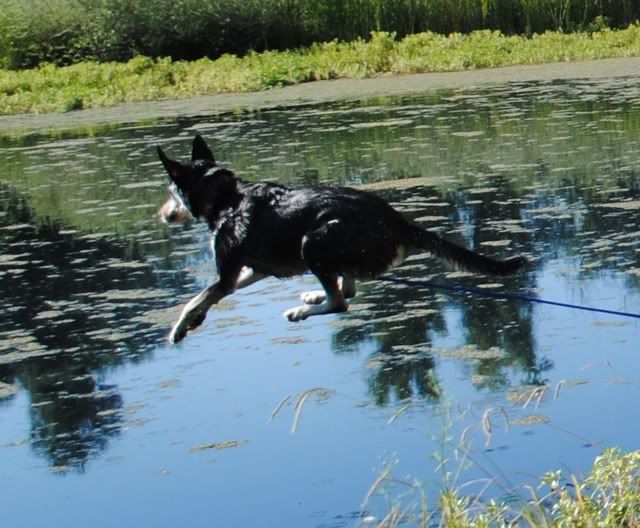 I think he goes under each time he jumps, pictures I've taken suggest so.
On the car ride home.
The long line is awesome, stood up very well. Also props to Dakota's Collarmania collar for putting up with over a year of abuse like this and still in great shape.