Discussion Starter
·
#1
·
Been a while since I shared some pictures and let everyone know how we are doing!
I have been doing well with schoolwork, I got a raise at work, and my boyfriend was promoted to manager at his job! We also got 2 new roommates! :hammer:
Xena had another outbreak, nothing too major but until we can do her allergy testing and shots in November my vet has suggested that Xena's outside time be very limited and also that she wear a chain collar as opposed to fabric or leather that might be trapping things she reacts to against her skin on her neck. So when she does go out I put a choke chain on her and clip the leash to the dead ring, other than that she does not wear collars now.
Eko is doing great, as always...
On to the pictures!
You can still see some bumps left over from her last rash, sorry about that. Here's Xena during one of her quick trips outside: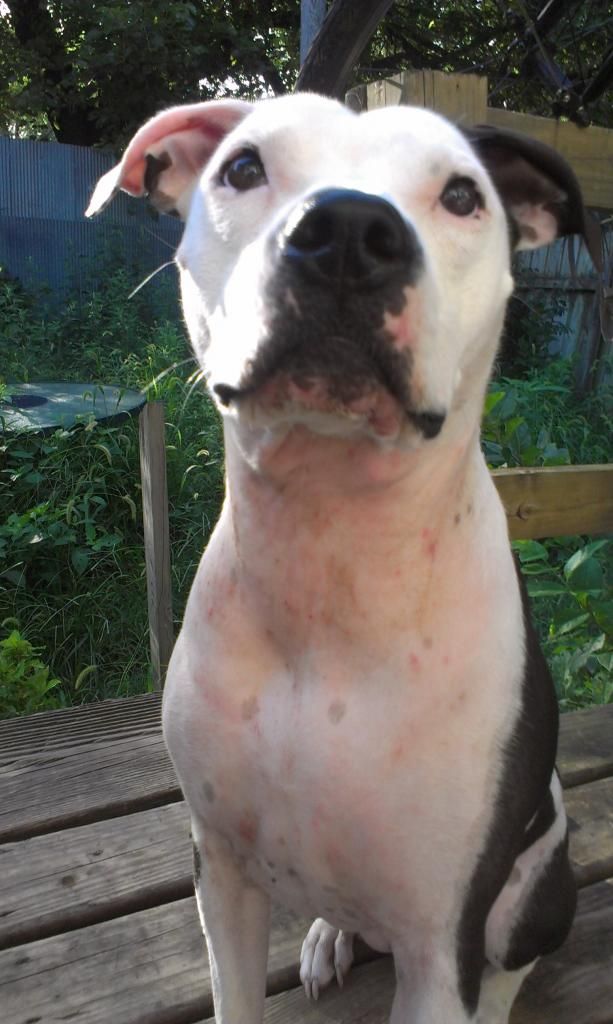 Probably thinking about how much she hates picture time:
Being a weirdo: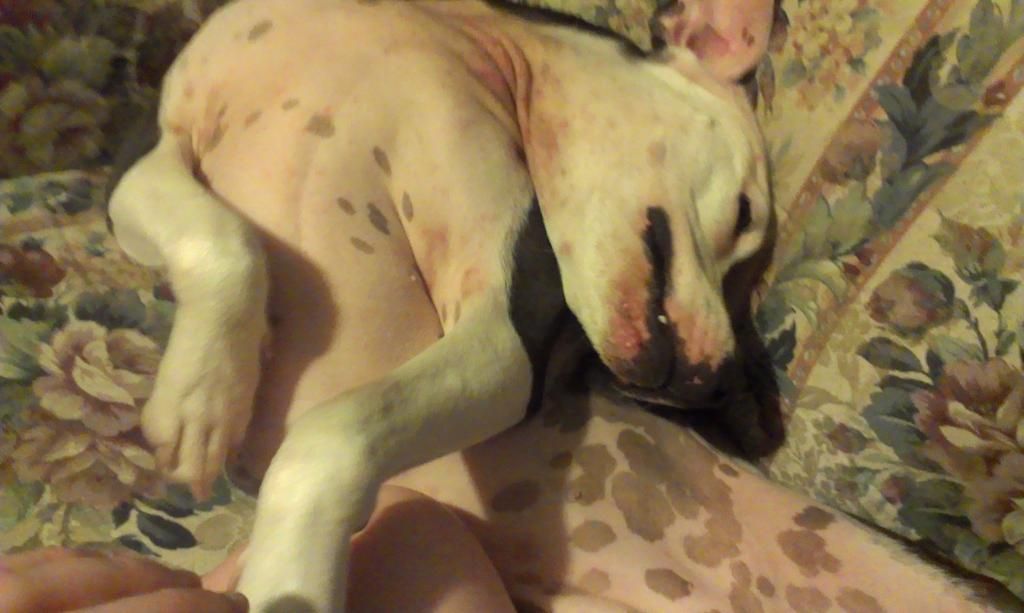 And, as always, some photos of my handsome boy!
Always trying to figure out what I'm saying lol: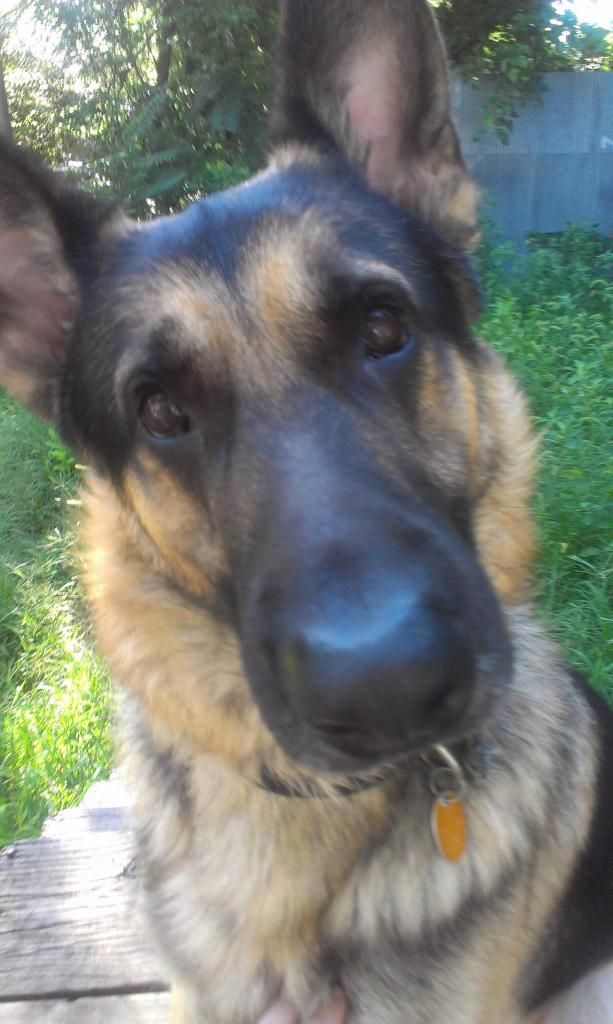 Devil dog:
He wants something...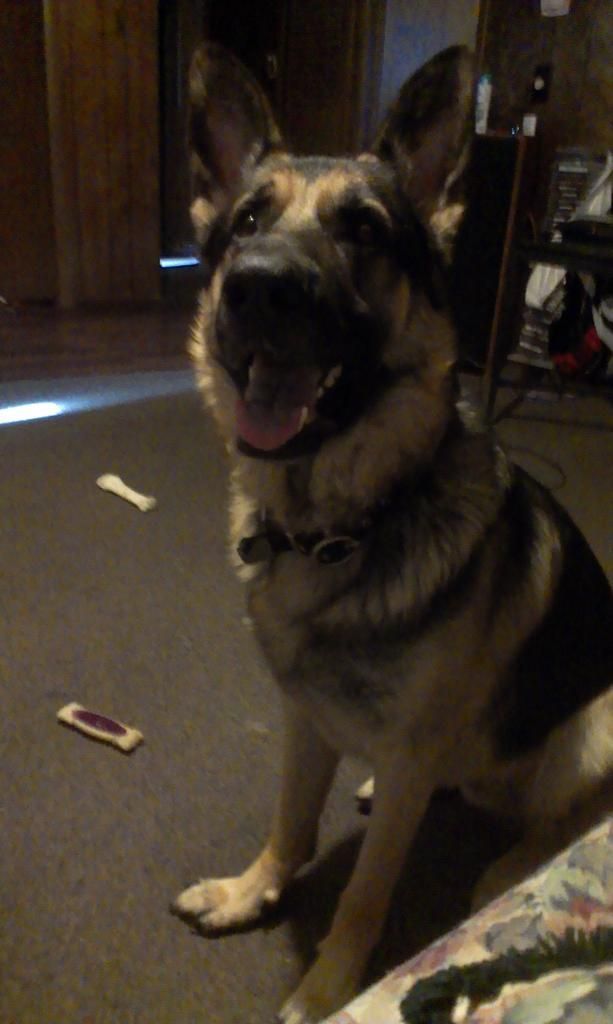 ...see if you can figure out what it is lol!!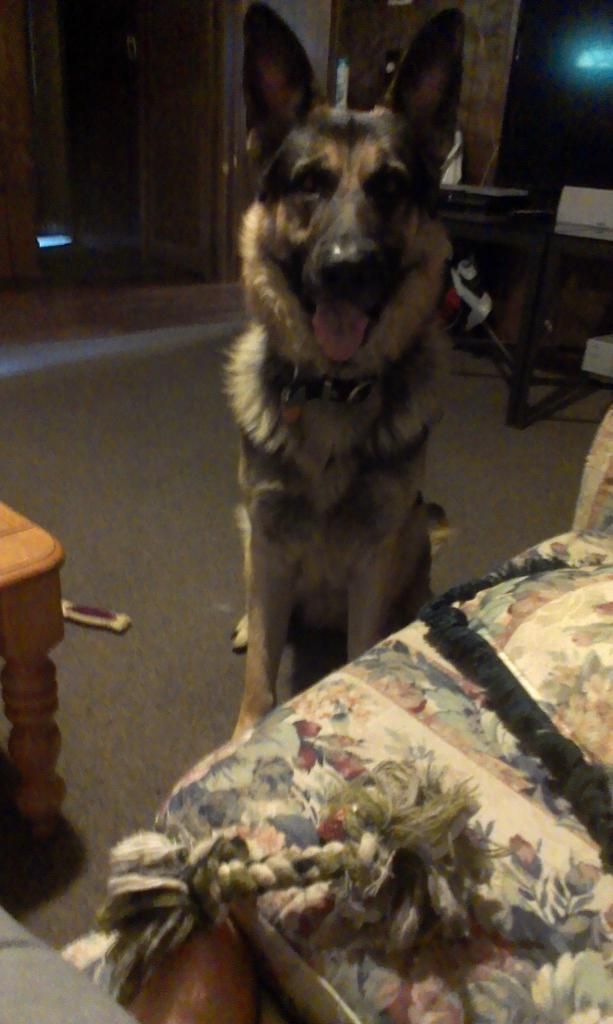 Some videos! I don't know if I can or am allowed to post the video directly so I will just post links
Xena is feeling naughty... and I am probably a horrible owner for encouraging her lol...
http://vid290.photobucket.com/albums/ll254/Dreworski/Xena/10446849_871575642870967_1080500330_n.mp4
She is my little diva, see how she DEMANDS to go outside??
http://vid290.photobucket.com/albums/ll254/Dreworski/Xena/VIDEO0042-1.mp4
Thanks for looking!