Discussion Starter
·
#1
·
The girls didn't place, ( however if they had held a most sun burned contest I would have won a trophy for sure lmao) but we had a fabulous time and got to meet some great people including Doug and his super sweet wife Lori. Both of Dougs dog were super sweet and a joy to get to see in person. We are so exited about the next shows now lol NM here we come!
Crixus I almost pulled from the last show, but since there were only 5 of us I figured we could do it real quick, but she was not taking the heat well. We were wetting her down and she had water but by the end of the show she was just done, my poor baby.
Xena LOVED the show idea lol Had she actually been in condition I am sure she would have placed under the "ear cropping hatter judge" lol.
Earl did great! Doug I am sure will be around to post up his awesome pics and all Earls wins.
So here are a couple of the girls waiting for our class to be called on deck.
Grandma holding the girls while I was off talking
Crixus was looking for roast beef
As the other dogs barked and yapped at each other this was Crixus and her pre ring exercise lol
Me and my baby girls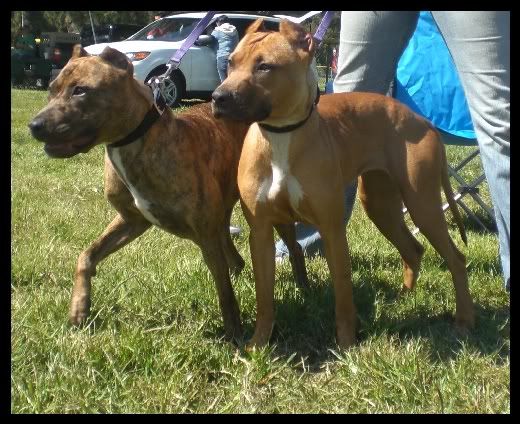 Dougs girl Ivy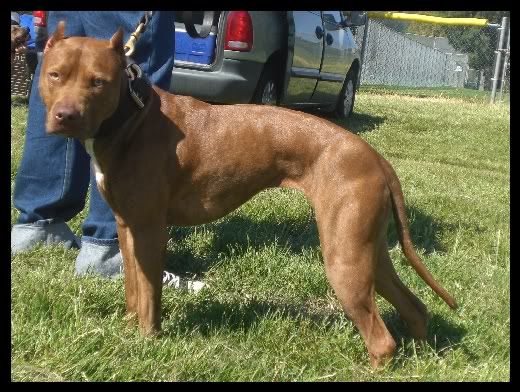 I wasn't feeling well so I didn't take pictures of the dogs at the show. I know Doug got plenty so I didn't waste the energy lol.