Discussion Starter
•
#1
•
Here are some pics of my girl Layla from 4 weeks - 15 weeks. My camera doesnt work very good indoors. I'll have to get some good shots and post them soon.
this one is before she came home:
Here she is with her first toy: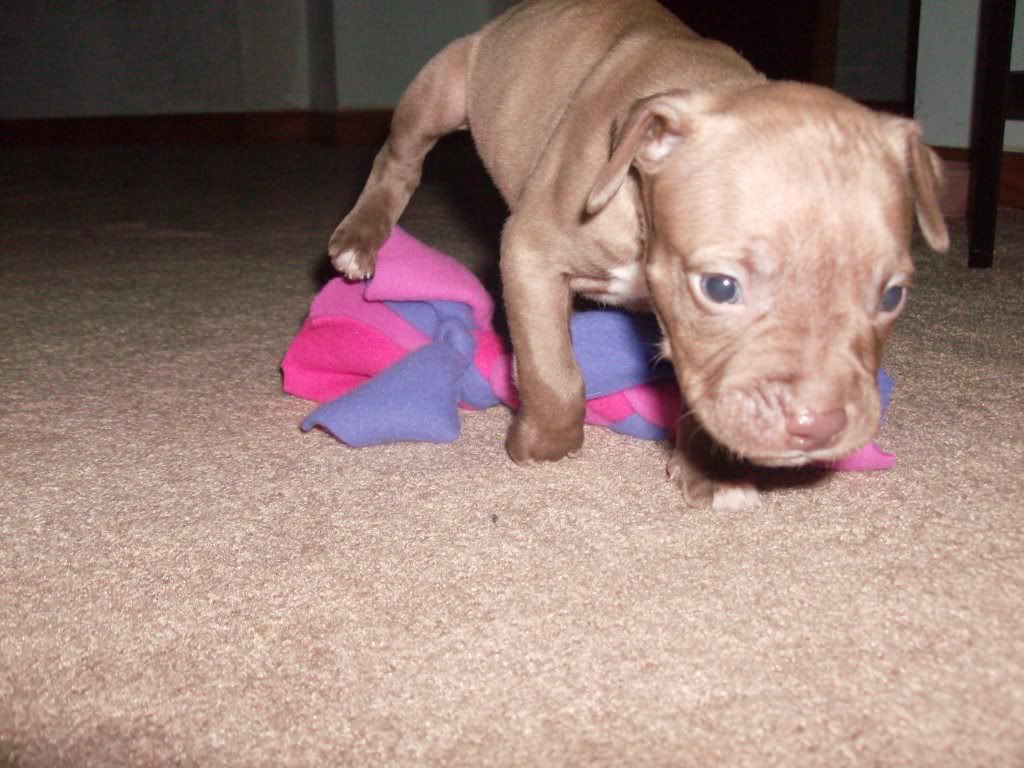 did you take the picture? can I take this thing off yet?
enough of the damn flash ma!
He thinks its cute now huh?
Can I sleep around here or what?
No shame she has!
Give me my wubbaz!
Please please let me have it!