Discussion Starter
·
#1
·
Hello all,
I know I haven't been posting much lately, having laptop problems. My mother allowed me to get on her computer for a bit.
I'm happy with how Dakota matured, his structure, temperament, and everything pretty much has gotten better now that he's 2 years old. (well in a few weeks June 8th)
Side profile:
Last year: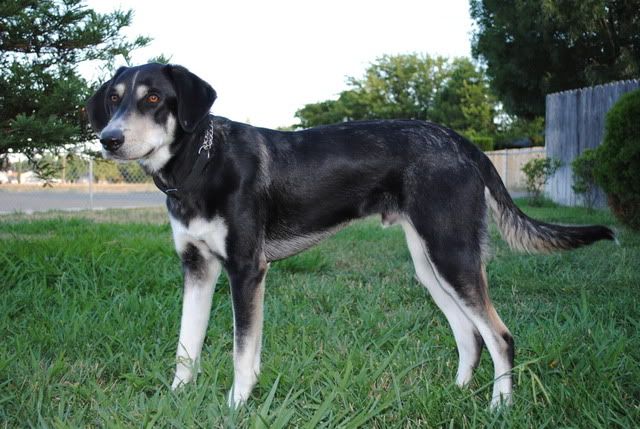 Recent: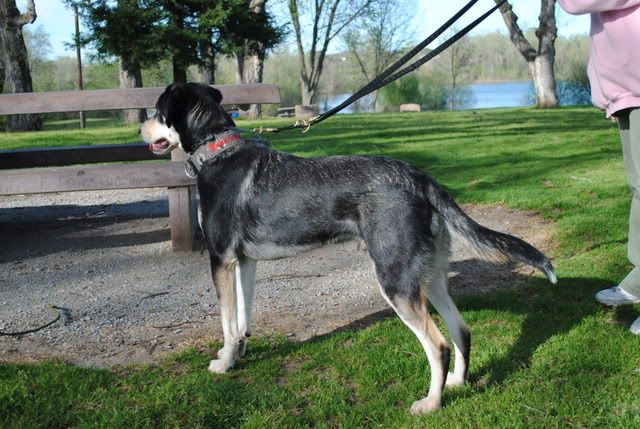 His front:
Last year: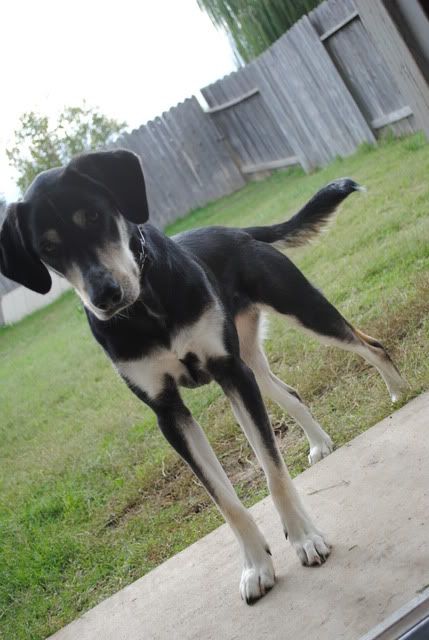 Recent:
We're peeling off the pounds and getting ready for sports this summer. We also visited the trainers at the shelter and a friend of mine got to play with my camera and take some pictures of me doing some fun stuff with Dakota. They needed training pictures for a project coming up.
"Bang!"
"High five!"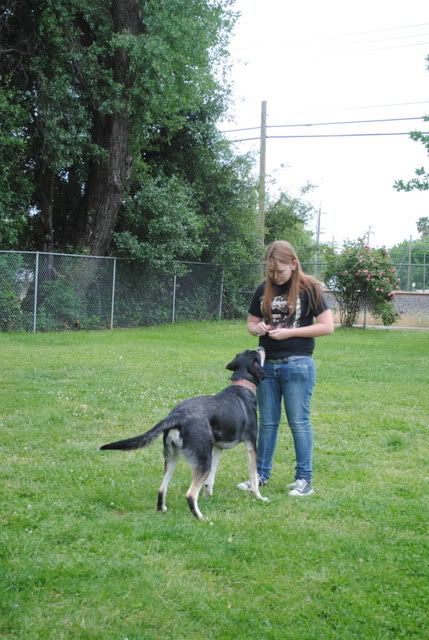 "Kiss"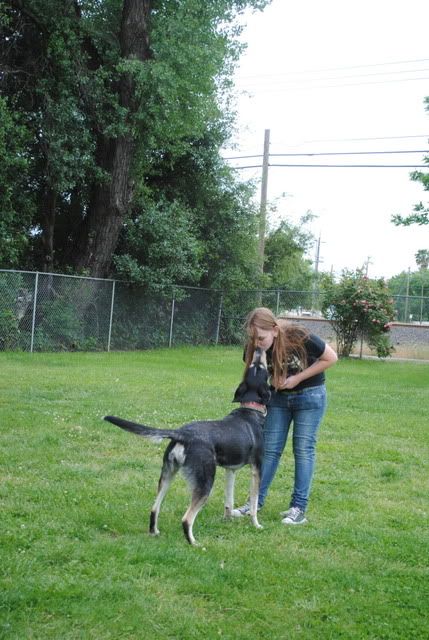 "Bleib" (stay)
"Platz" (down) on recall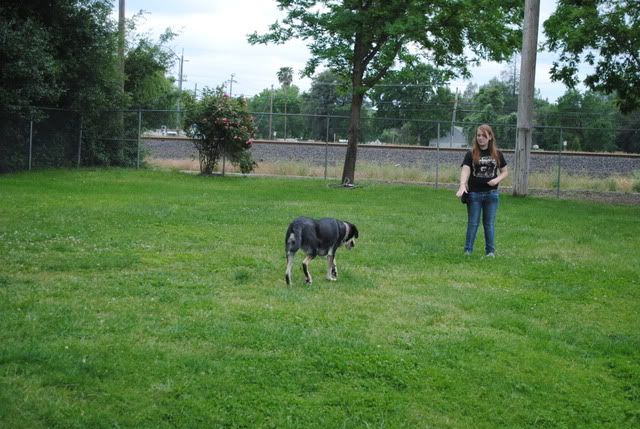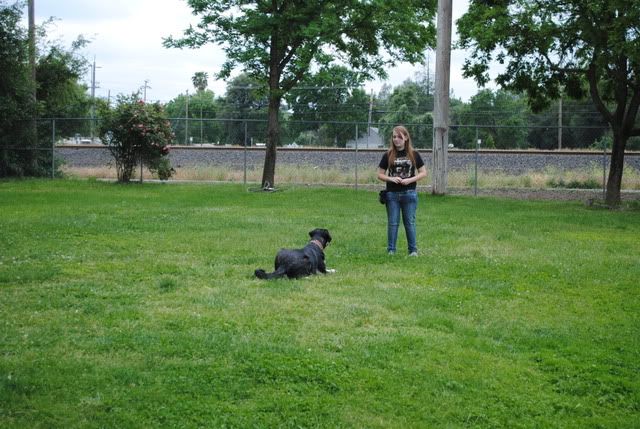 "Fuß" (heel)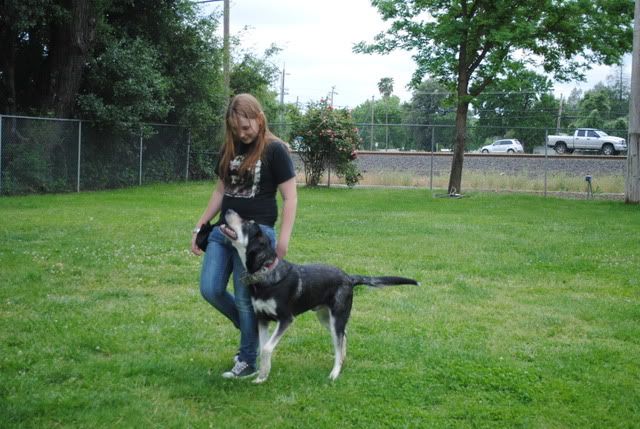 Not during a heel, I think I dropped a treat or something.
"Jump"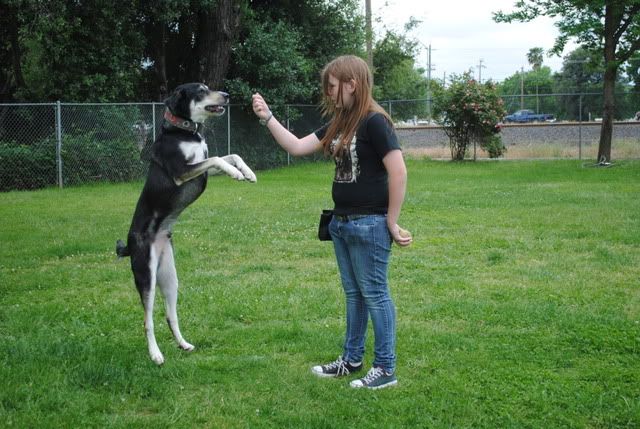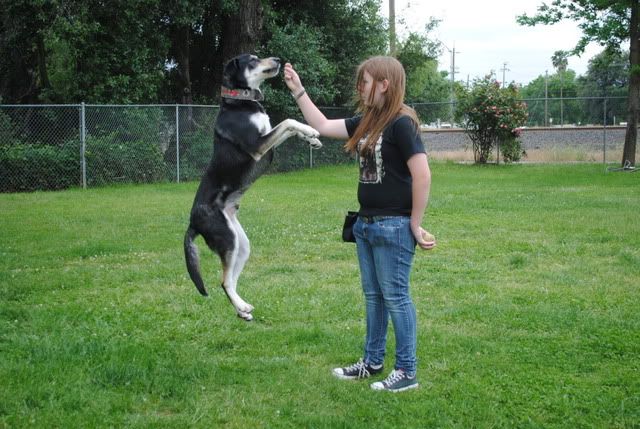 Uhm... Dakota's failed attempt to catch a ball in midair. He wanted to go again right afterward, so I just threw lower ones.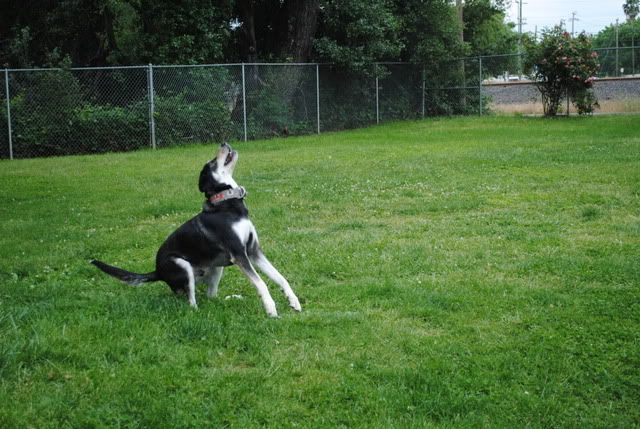 Weight pulling, I walked a few laps around the field with him in just his harness to warm up, then we pulled a lighter tire to further warm up.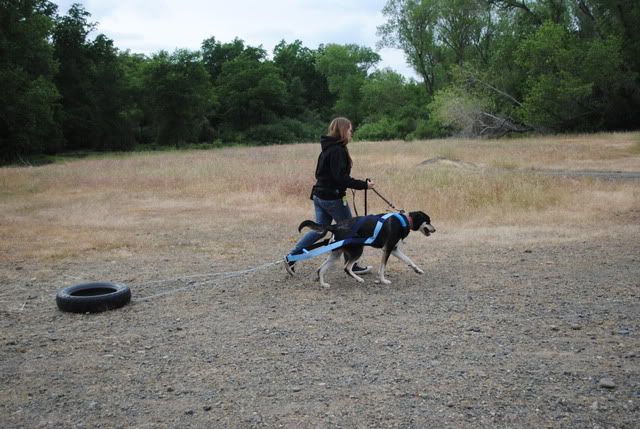 After a break and some water we started pulling what he's up to now, which is around 20-25lbs if you add the traction in too.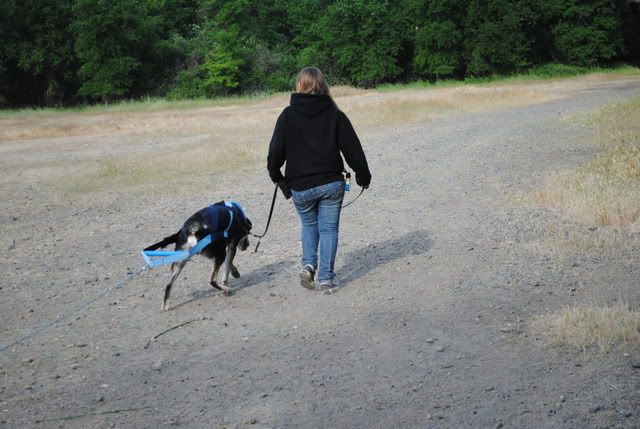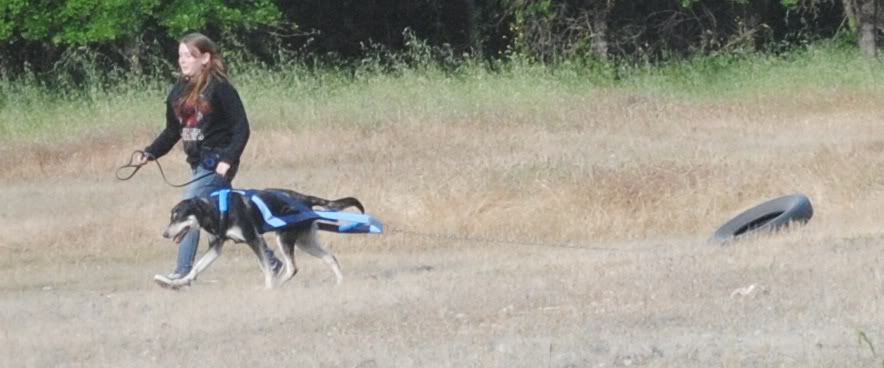 His lovely smile