So figured I should get some stacked pics. Combat was 4mo's old on the 22nd so here he is. He's a little tubby from drinking a bunch of water before I took the pics lol...
Thoughts? opinions?
(I noticed his nails are a little long I just trimmed them after the pics hehe)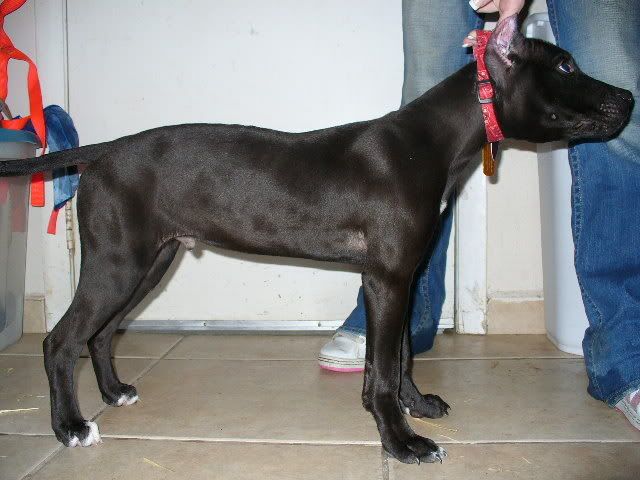 Does his look a little down in the pasterns or does that look okay to you guys?