So I ordered 2 more harnesses 1 for Scorch and one for Crixus. Xena is using Bees as it is a bit small for Bee and Crixus but perfect for Neener. I tried the purple one on her tho as I want to get her one in that color. I will get videos when I can.
Crixus
Neener in Crixus' harness
Scorch in his harness!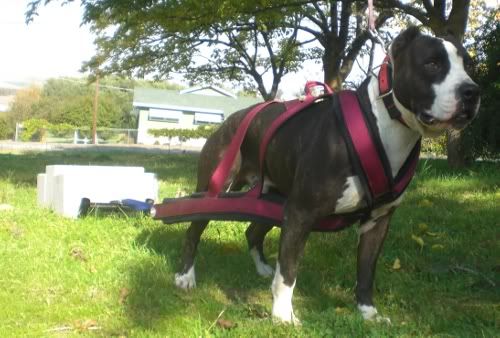 All 4 of my Tablerock harnesses and the drag sled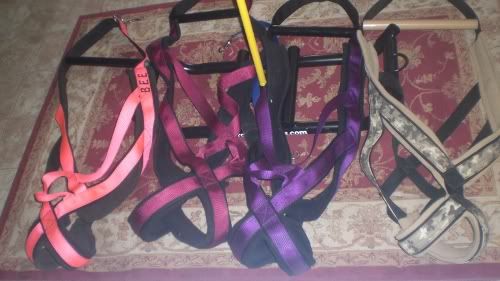 Noodle Advertising!