Soo we added a new addition to our family. Not a furry baby, but a human baby lol. Born June 1st! The dogs absolutely LOVE him, Hov especially loves him!!
All of our boys! Ryder, Hero, & Hov.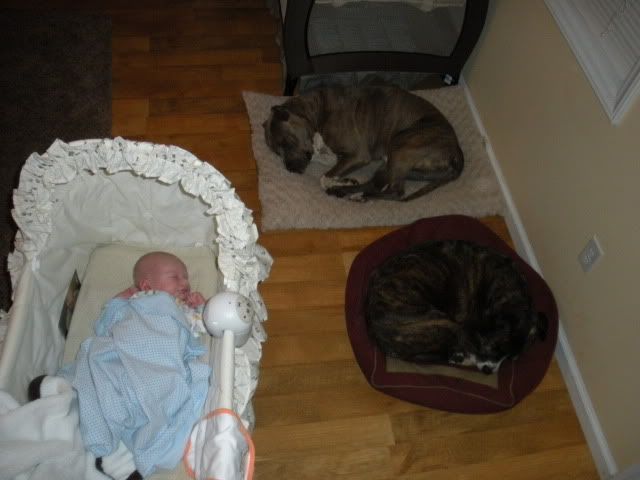 Hov & Ryder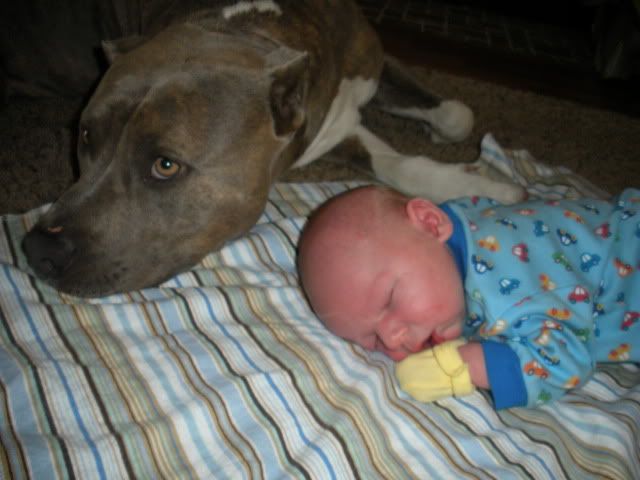 Hov, Ryder, & Hero..All of our boys! This pic was taken for daddy for Father's Day, who is overseas in Afghanistan.
Hov is always checking on Ryder!
I love all of them & I am so pleased that the dogs love the baby so much!!!