Discussion Starter
•
#1
•
The boys were super happy yesterday. We started the day off with Christmas breakfast. They had ground beef and cottage cheese.
Dosia waiting like a good boy
diggin in
Marley ate his in almost one bite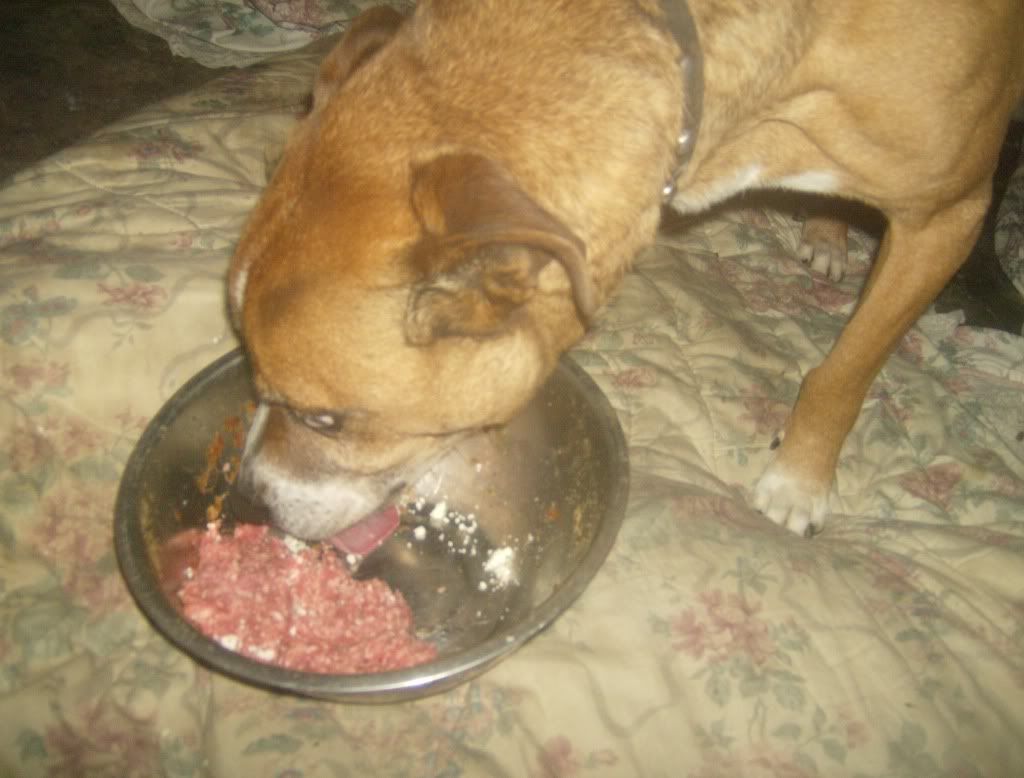 Time for presents
It's kinda hard to see but the blanket under the tree has little pits and bulldogs on it
Marley goes first cause he's the oldest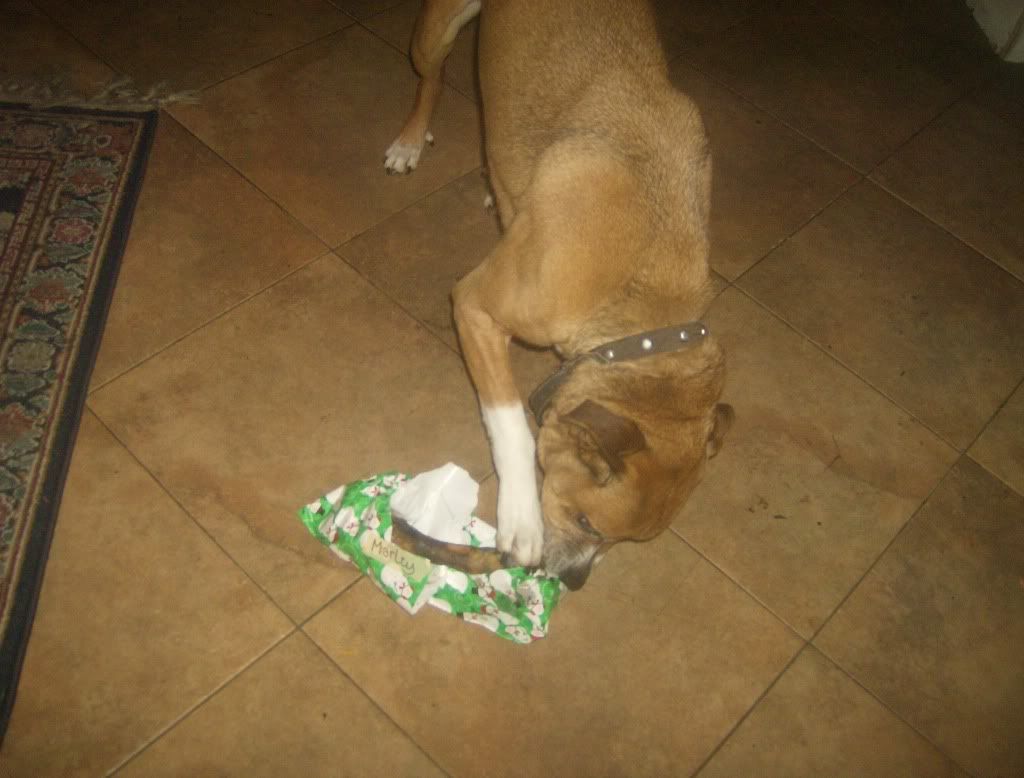 Dosia's Turn
Then it was time to pack up and go to my moms.
Here's Gretta playing with my aunts Chi, Chiquita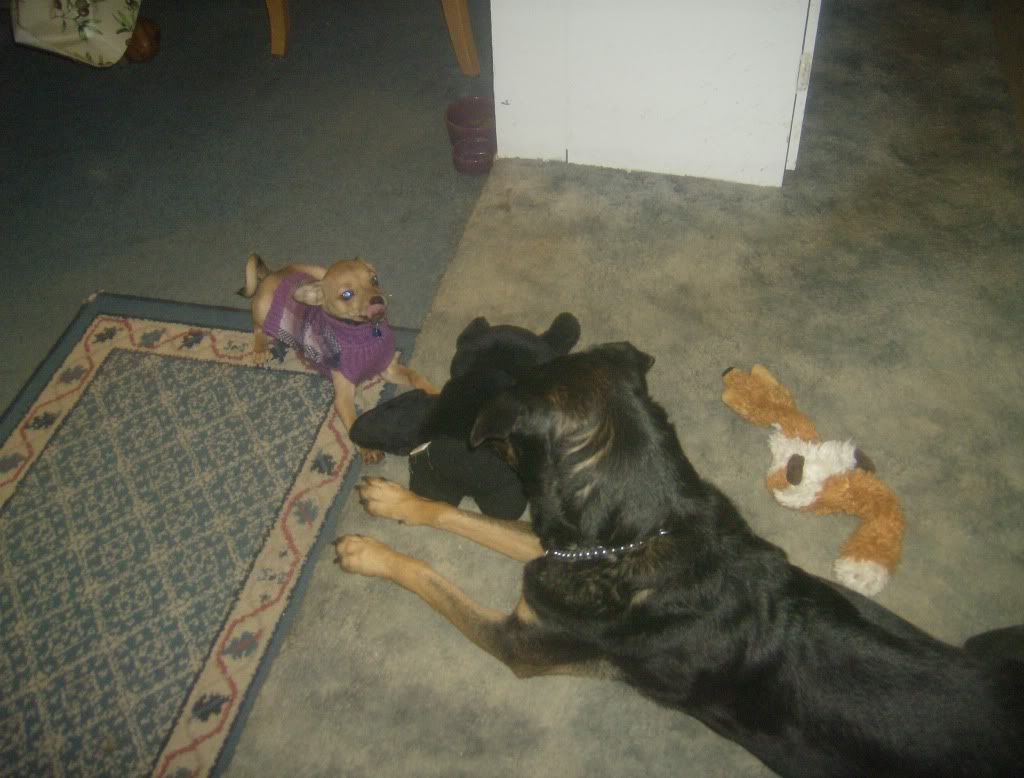 Of course I had to torture her too
And I'd like to introduce our newest family member Hatchi. This is my sister's little guy. He is such a little ball of fire. He is a Mini Pincher, and he just turned 14 weeks old
so cute with is bone
Thanks for looking​