Momma dog Sky gave birth to 6 beautiful puppies, 5 females and 1 male! I got the call from the breeder last night at about 9:30pm, "houston we have a puppy!!" It kinda surprised them too, Sky had been in labor for a few hours and all of a sudden hopped out of the whelping box and wouldn't get back in, and when they looked in there there was a puppy! lol. So I went over there right away, and she had another one at about 10:30, and another one at 11:30. By that time I had to get some sleep, and they called me this morning to let me know that she stopped at about 4:00am and had 4 little girls. They thought it was all over with, but a few hours later I got another call from the breeder that she had unexpectedly popped out another little girl (9 and a half hours after the last one!) and was acting like she was going to have another. They already had an appointment scheduled at the vet, so they took her in and she still had one more puppy inside, the only male, and after a shot of pitocin, he came out too. All puppies and momma were given a clean bill of health and everyone got to go home and relax. When I went to see them all after work, poor Joy (the breeder) hadn't gotten any sleep, but was so overjoyed by the puppies that she didn't even show it. She and her husband are such great people.
Anyways, here's a few pictures, I've already got my eye on one of the females, but of course, I won't know for sure until they're a little older. Nothing is sweeter than a box of Chocolates! Chocolate labs that is!
Well, a box of pibble puppies would be right up there too... lol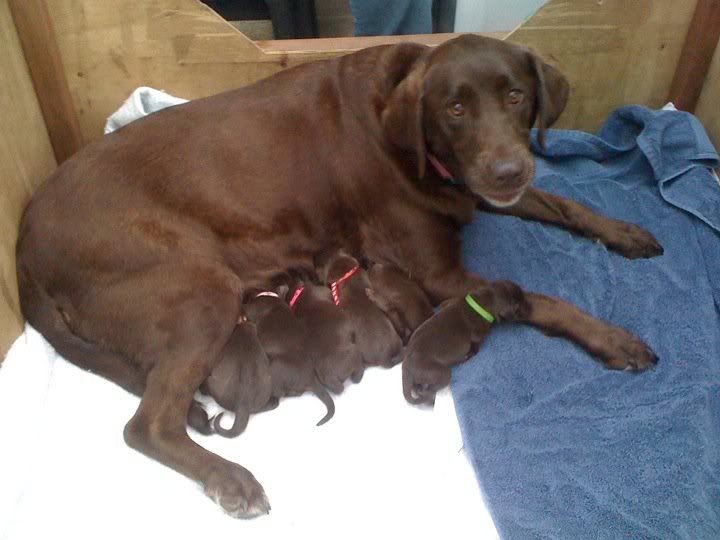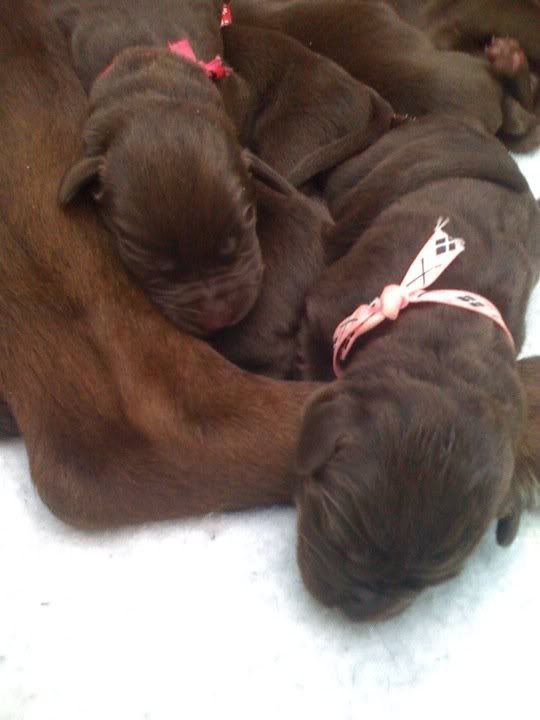 This is the one I'm looking at...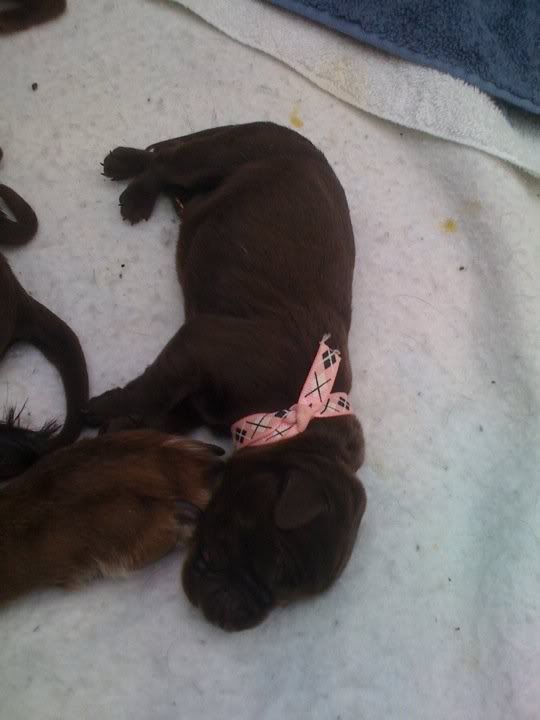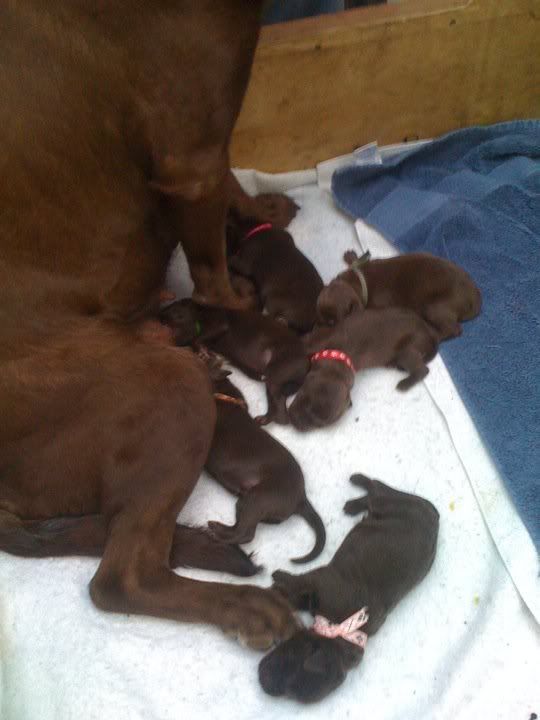 Look at those widdle paws!!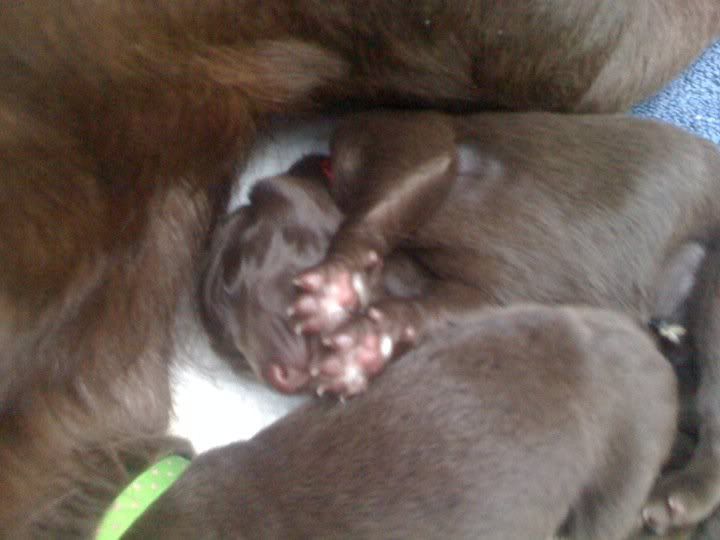 I'm so excited to watch these little ones grow, and I'm even more excited for the end of July when I get to bring one home!!
Thanks for looking!