Discussion Starter
·
#1
·
The house is all mine! MINE I tell you!
At first I wanted to take the master room for myself,but then I came up with a much better idea.....
The dogs weren't very much help with the move.....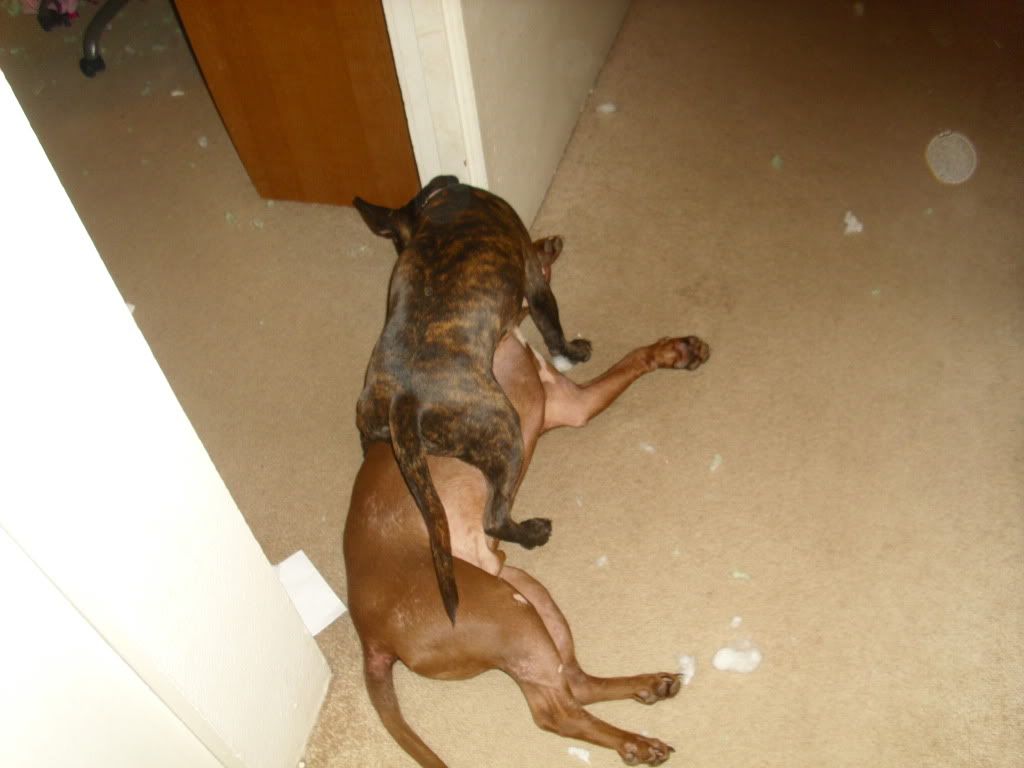 TA DAAAAAAAAA! Introducing, Beia and Bruno's new PLAY ROOM!
It's still in the works. I decided NOT to put the cat's post in there,cause I don't want the cat in there with the dogs,Bruno would have a cow.
Bruno's corner: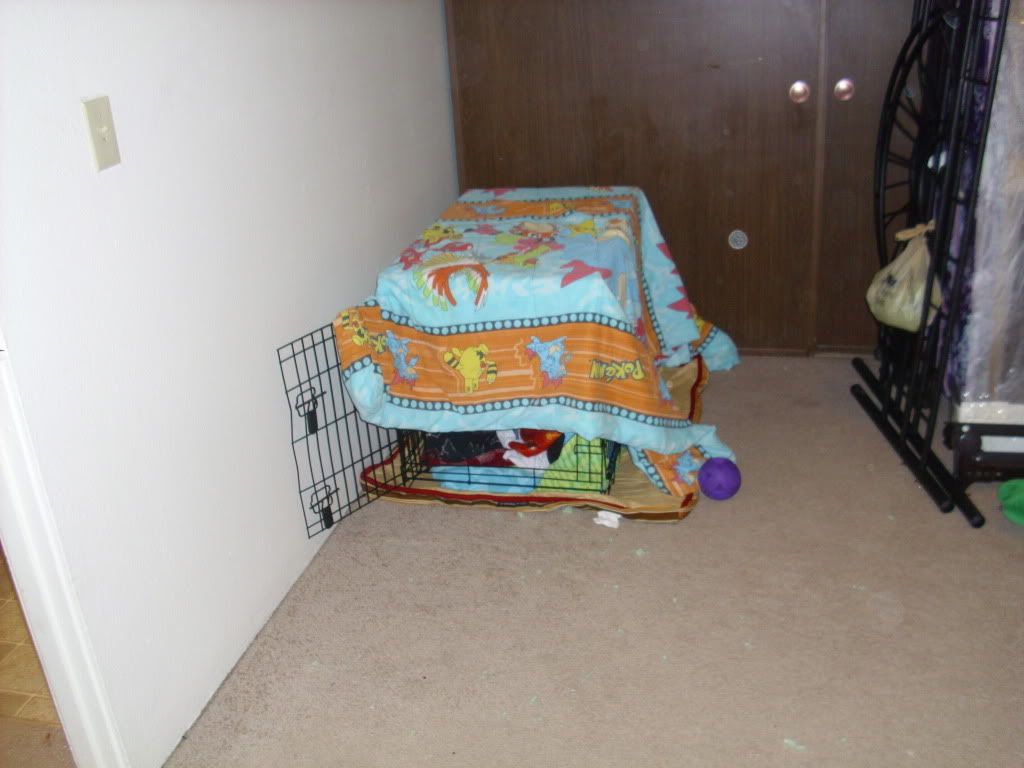 My roomie is going to be taking her bed sometime soon,but she has to get storage first.
I also put the smaller animals in here. (now I don't have to hear them at night anymore!)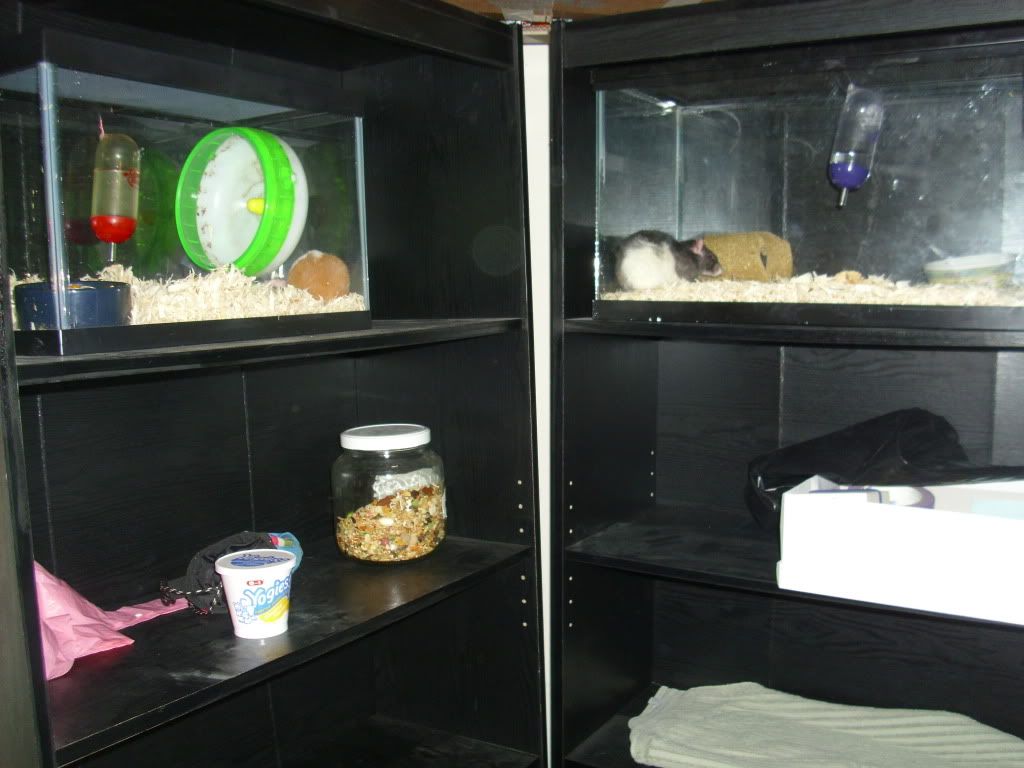 I think I should put some kinda dog posters on the wall by Bruno,it's kinda boring looking.