Took these pictures of Kangol and Mr. Mittens. I thought they were pretty sweet. The videos are of Kangol sleeping... and sleeping... that dog sleeps through anything, even rambunctious 2-year old boys climbing on him.
I wish I had those sleeping skills.
"You lookin at me?"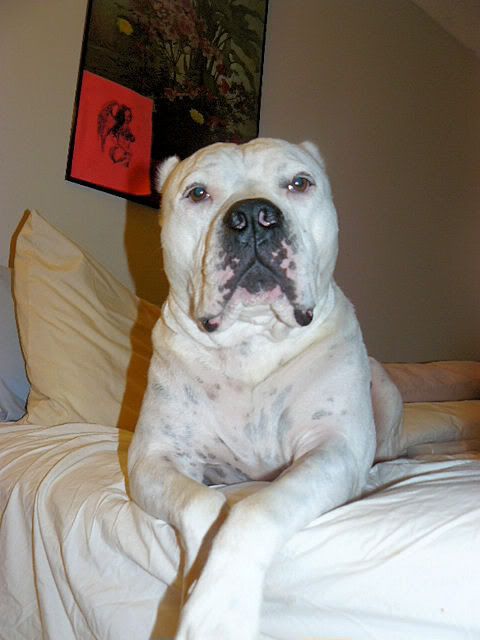 This is Mr. Murray K. Mittens but we just call him Mr. Mittens. He will be 11 this month. He walks with Kangol and me every night the whole way. He stays about 10 steps behind but keeps the same pace. He's alright for a black cat. A little cantankerous but has his sweet moments. He prefers to sleep in the sink.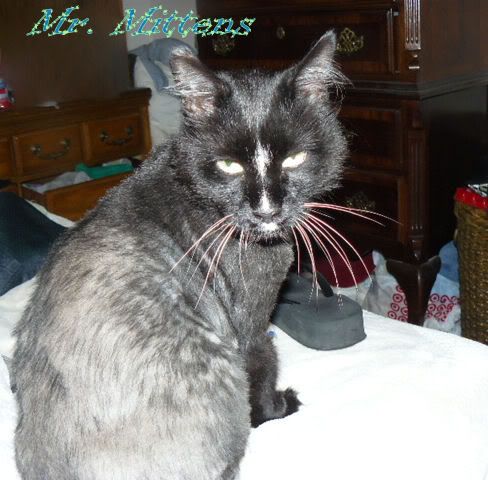 My new favorite picture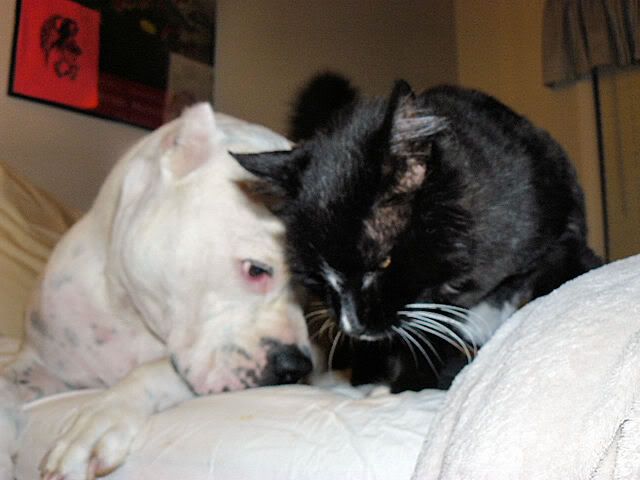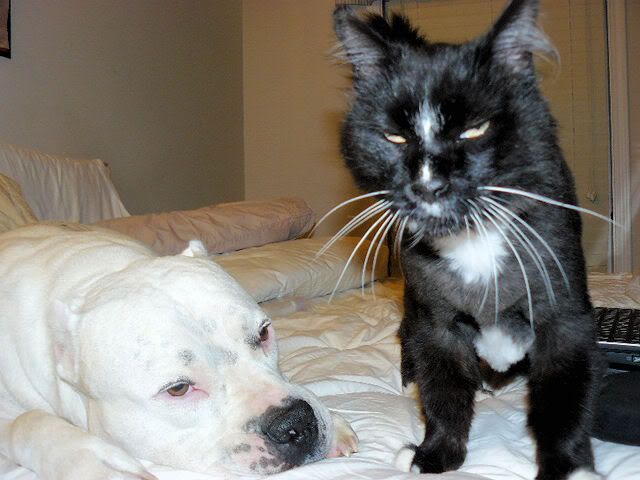 Patriotic Pit Bull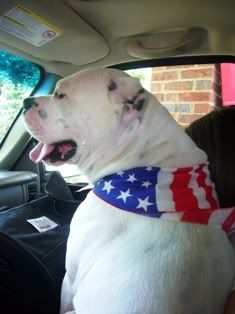 Sleeping Bobo Fett
White Dog can sleep through anything
Calling his puppy
:woof::woof: