·
Gotta Love Them Red Dogs!
Discussion Starter
·
#1
·
So; I have three dogs (a field bred golden retriever,a stocky black lab,and my rednose.) May I add that the other two (besides the rednose) got thrown onto me thanks to my wonderful boyfriend. It was a package deal,Oh yay. So in turn I got a psychotic golden and a dumb black lab,lol. We have 1.5 acres fully fenced so it all works out.
Well on to today's story. I work at the hospital and was in a patients room,Well my badge reel has a picture of my rednose on it that my friend made for me. So that struck a conversation of pit bulls. The man (who may I add is 66) said he had just recently got a blue nose puppy thrown in his lap by his ignorant son when his son got put into jail. He has papers,ect and was told (by his son) that the dog costed $700. Whether it truly was,who knows. Well at the end of this conversation he stated he was gonna take the puppy to the pound because he can't take responsibility with his medical the way it is. And what do I do, open my big fat mouth and say "No. Please don't,there is enough scum getting thier hands on pits and bullies already as well as many dying." Hm,well I now have a new puppy. lol.
Let me start by saying I have NEVER been a fan of blues,no offense to anyone who owns them but im a classic OFRN fan. BUT this little boy has captured my heart. He is so sweet. He is 7 weeks old,already potty trained,and listens pretty damn well.
So,now to introduce: Dr. Grayson "Tuff" (We just call him Tuff)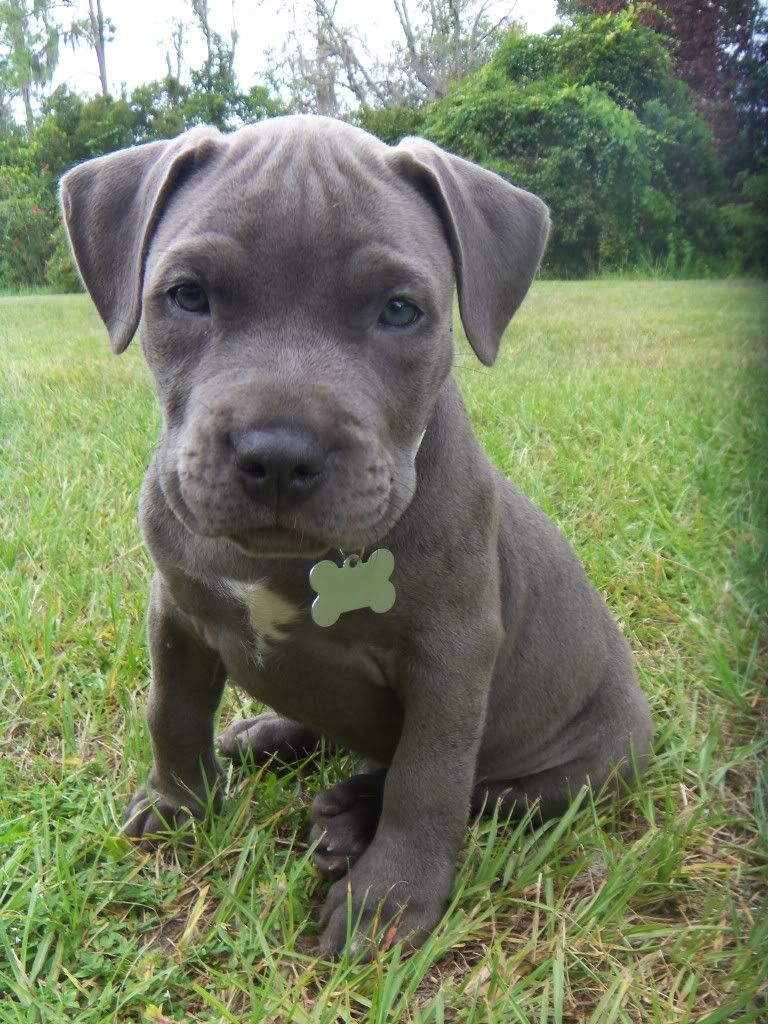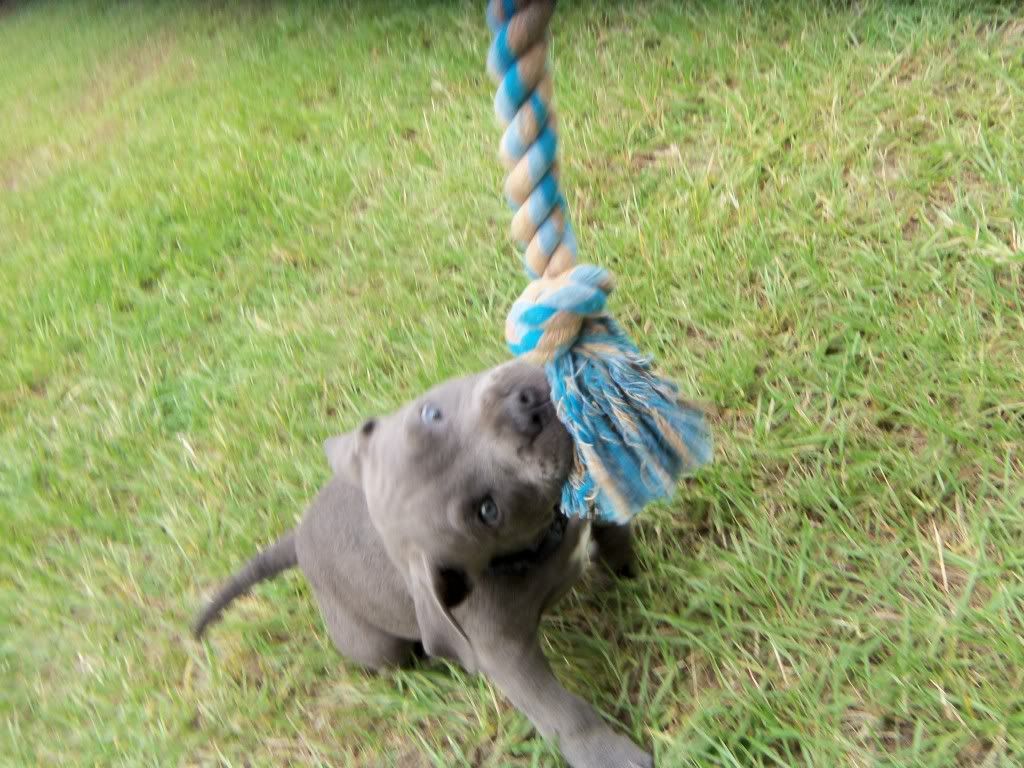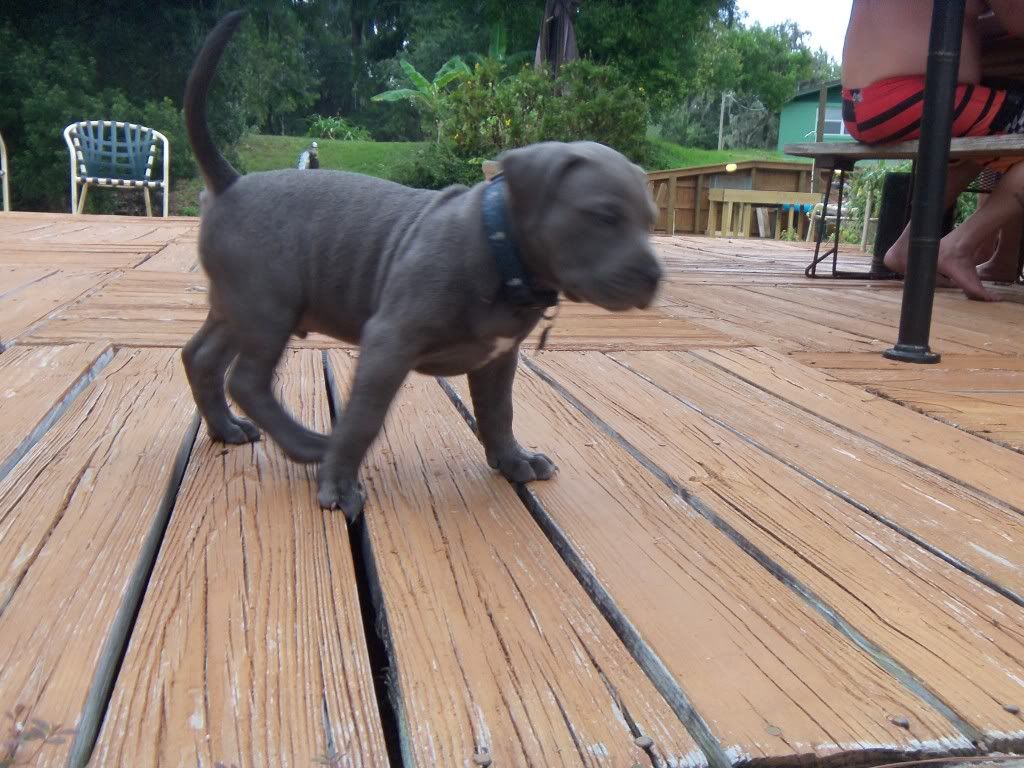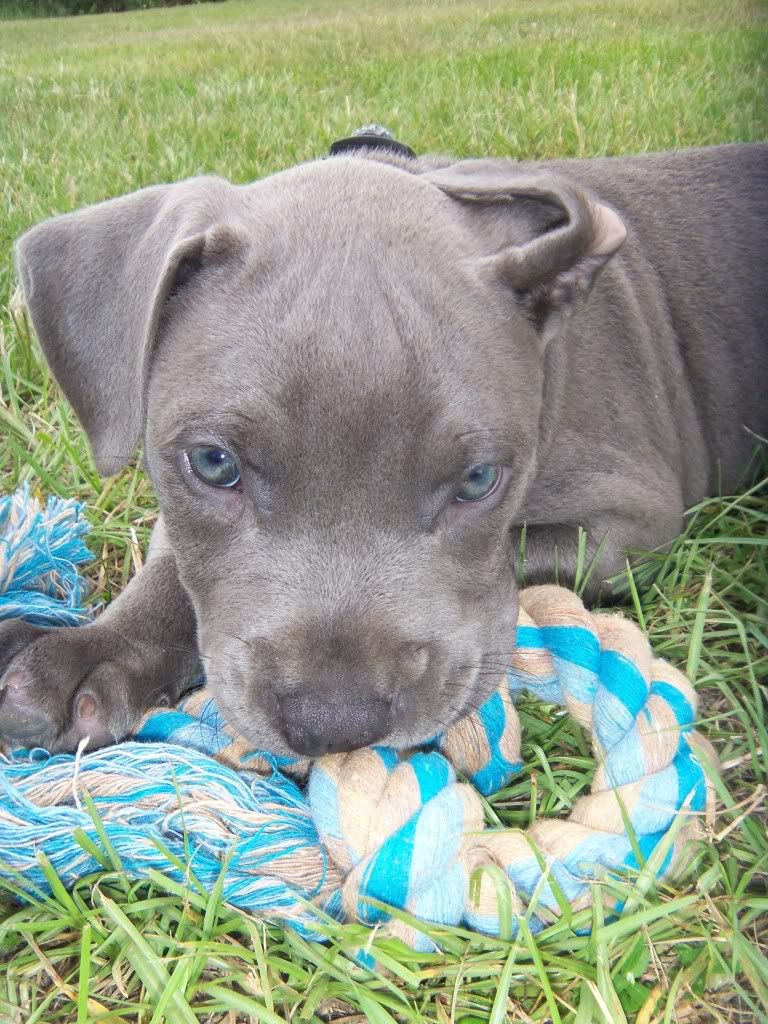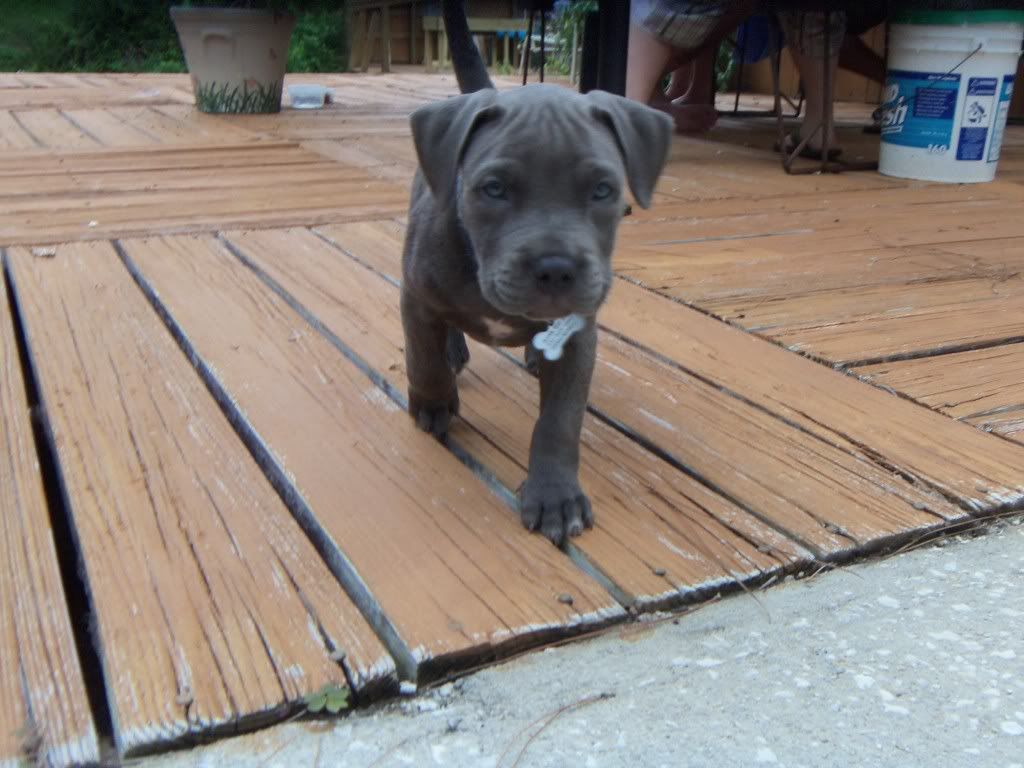 & Here is some of my OFRD, O'Malley