Discussion Starter
•
#1
•
Hey everyone, this summer has been super busy and I haven't been on here much, but figured I should give a little update and share my successes with you all.
We got our chocolate lab puppy, Sophie, a little over a month ago, and her and Bullet are best friends. Bullet is so tolerant with her, she beats the
out of him most of the time, but he really doesn't care. I honestly think he just really enjoys having a playmate now. He never used to get the zoomies before, but every night when I let them outside to do their business before bedtime, he goes nuts and runs all over the yard with Sophie trying her hardest to catch up. If he stops, she will run up to him and he'll start going all over again. It's hilarious! He's such a fabulous dog, I am very proud of him and how wonderful he is in every aspect.
We had a little mishap when we were out 4-wheeling a few weeks ago, Bullet got ran over, but luckily he was just fine, got some road rash but some antibiotics and rymadyl fixed him right up. Anyway, here's some pictures of Bullet and Sophie for your enjoyment, thanks for looking, hope you enjoy them
Love this goofy picture
I told him to get in his kennel, and for some reason he decided to squeeze into Sophie's... lol
Riding in the back of the Rzr
The cone of shame after he got ran over... you can see the road rash on his back leg, luckily that's all he got.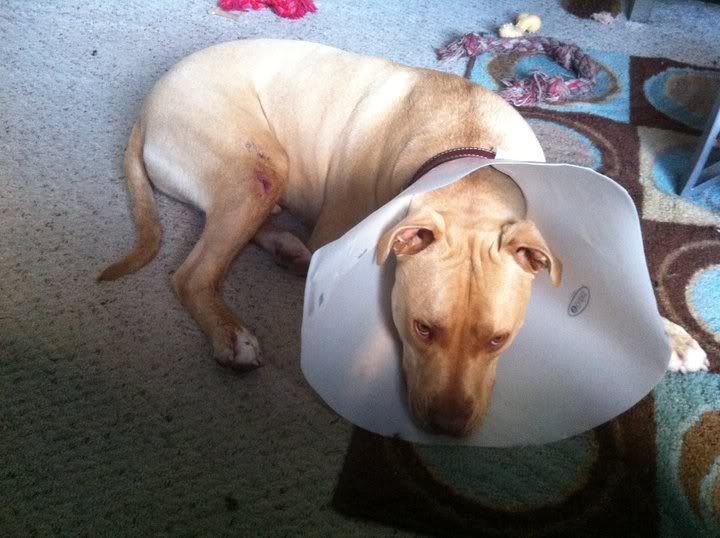 Basking in the sunshine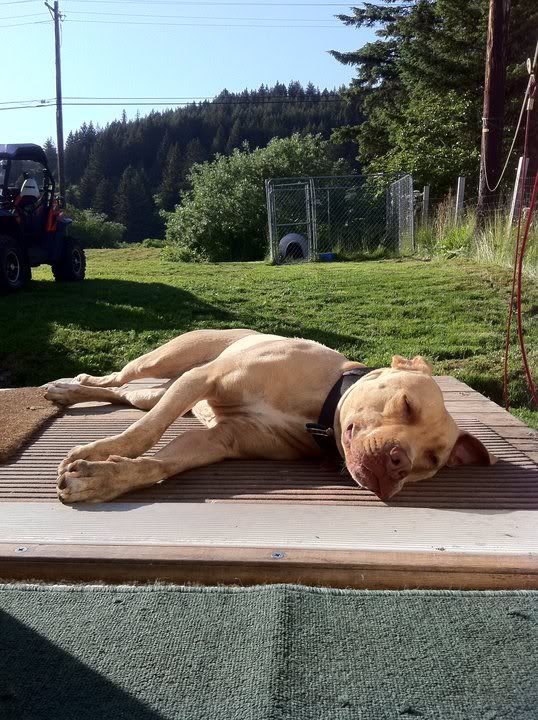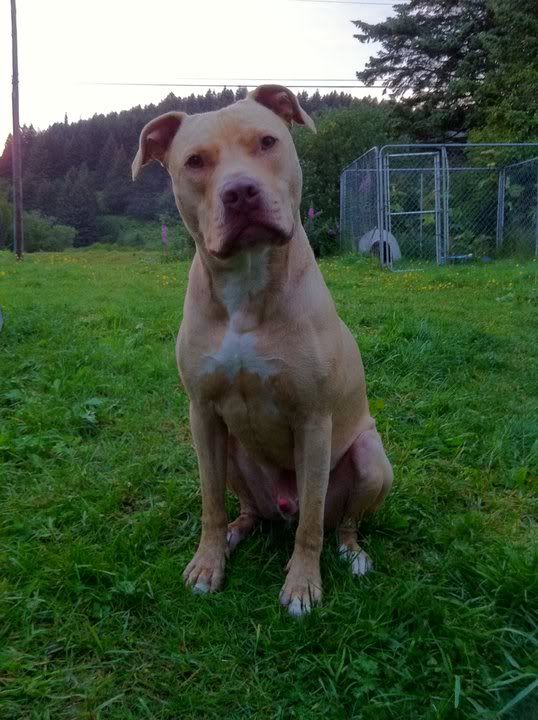 Durrrr...
yum, rawhide stick! a very rare treat...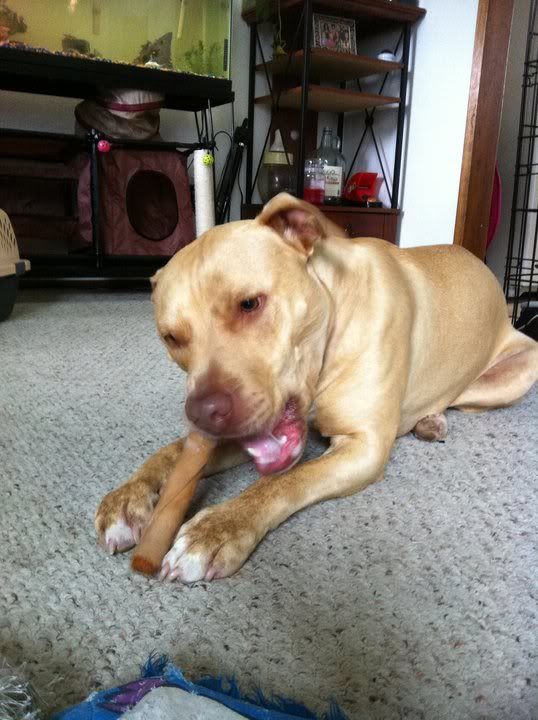 And here's some of little miss Sophie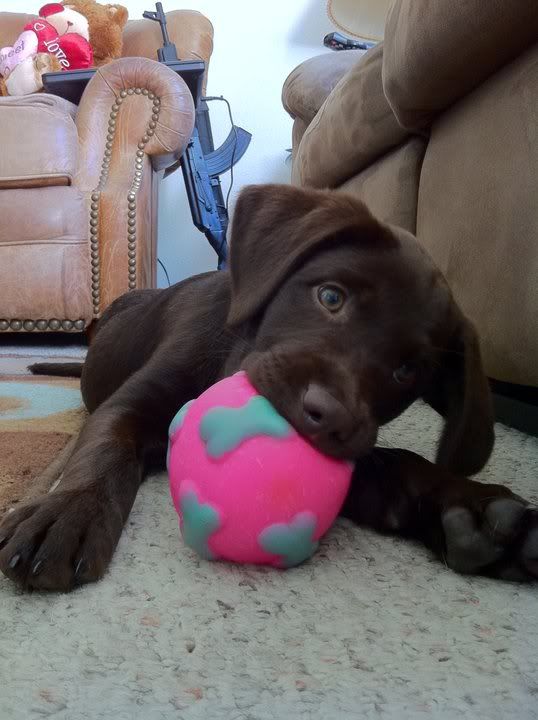 Snuggling with Bullet this morning
She likes his kennel better than her own