Discussion Starter
·
#1
·
So today my pups and I(and my friends) drove out to Centennial Trail in Snohomish,to meet up with other pitbull owners(Dobi's came too) and walk 1/2 way down the trail(it;s looong)
It turned out to be a great day too! The sun was even out! I got to meet other bully owners,and my dogs got to socialize(within a distance)
Bruno made quick friends with a pretty brindle female,and even let her sniff him(rare)
Beia of course drove the other dogs nuts(Boundary issues)but she had a blast.
We had so many people stop and ask us about our dogs,and to pet them. It was nice. I enjoyed it.
There was this adorable Staffy(she said it was a minipit...STAFFY) who was nervous of Bruno,it was so funny,every time Bruno and I were behind him,he kept looking back at us,like "Oh crud,there's that BIG dog again"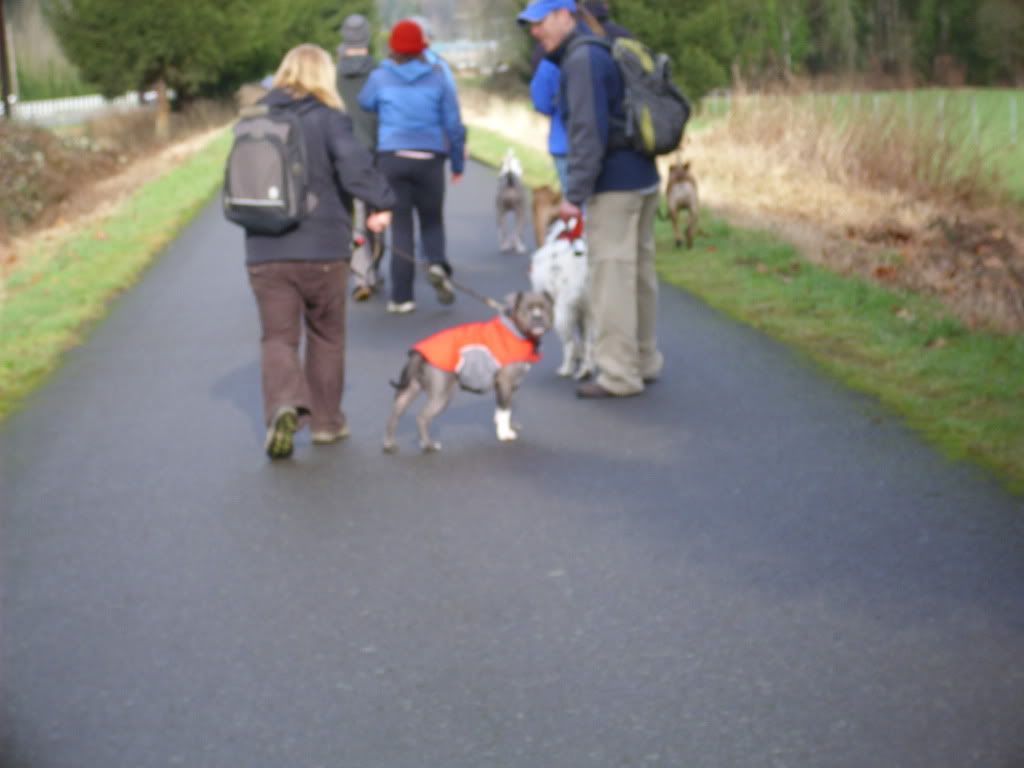 I saw donkey horses too! (mules) Bruno wasn't sure what to think of them,he just kind of stood there.
All in all it was fun,and I can't wait for them to schedule their next event.
(All the dogs with red bandannas are dog reactive,so the bandanna lets us know that we need to keep a distance between them and other dogs)
Pooped pups at the end of the day.