Discussion Starter
·
#1
·
Hey everyone, I know I haven't been posting much lately and I said I would show new pics of my boy Whitman. He's growing up very well and starting to fill out and get what I describe to people as his "man muscles". I haven't weighed him lately, but I always said he was a big boy, so I would guess he was around 65lbs, not a fatty though since you all know I exercise him
. So here we go, hope you enjoy!
At the baseball fields after free run time.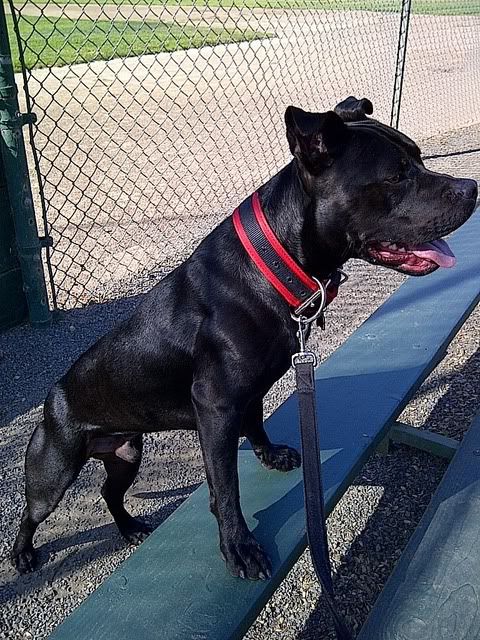 I wish the leash wasn't in the way in this pic haha. I like this one though.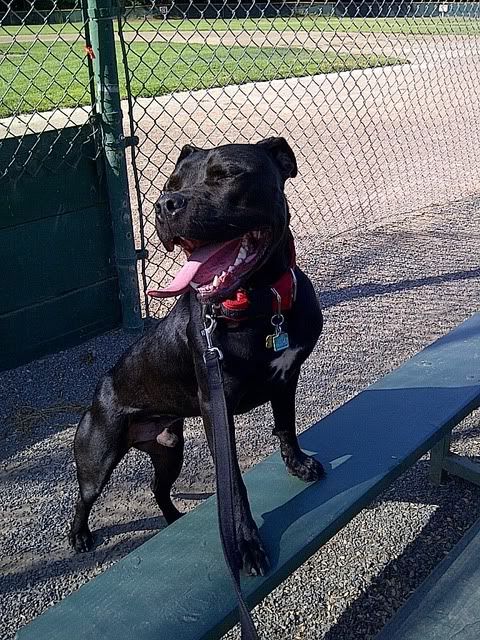 Springpole!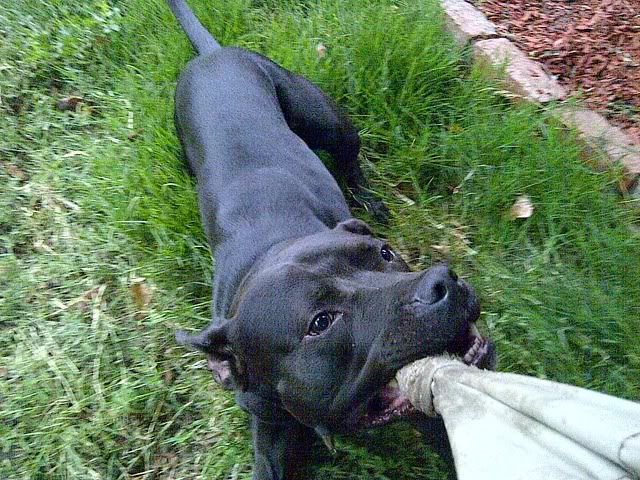 Into the mouth of the beast! haha
I HATE when he does this when we play tug!! It's like he's cheating!! When he did it here, he had the springpole all stretched out, so when he dropped down, it dragged him back about 3 ft LOL!!
Hope you guys liked the pics!! I'm going to have to start taking more