Hey everyone! Wow its been a while since I've been on. My husband got orders and we had to house hunt & where we were moving to wouldn't rent to anyone with pitbulls or any "dangerous" breeds, so that opened a whole new can of worms and we ended up buying a house! We bought our house in July & moved in, in June. We have been busy renovating the place. We are now stationed at Camp Lejeune & expecting our first baby June 6th. Hov & Hero are doing really good! Hov is a big boy now, he's 2.5yrs old now & about 73lbs. They have an awesome pitbull group here, that gets together every Sunday to promote our dogs & to show people that they arent so bad afterall! But now I have no life, my husband is now deployed to afghanistan, so its just me and the boys, & soon the baby will be added!
Here are some updated pics!
Hov @ the park when we lived in GA.
chillin in the Jeep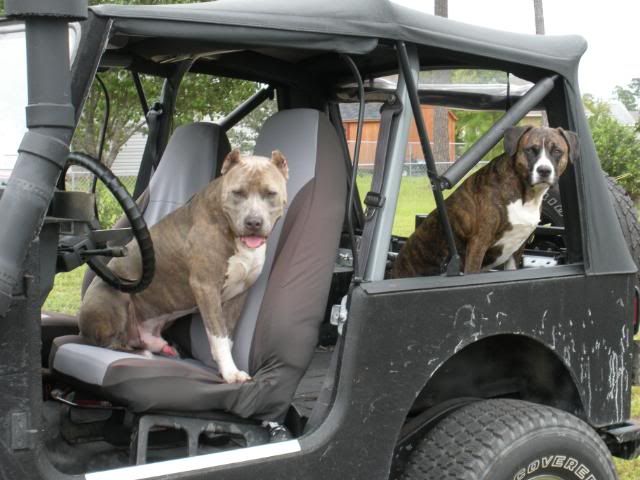 Hov loving the pitbull walk!
Hov & his gf at the pitbull club
Family pic
(6.5months prego in this pic!)