The Am Staff X-Pert line is one of the oldest lines, started in 1930 by Clifford and Alberta Ormsby from Hornell, NY. Their foundation bitch was Ormsby's Madge sired by Bennet's Mack and Bennet's Queen. Bennet's Mack was also known as Corrington's Mack C and his blood was a cross of Smith and Tudor lines. Smith and Tudor both had influence from the old Henry bloodline, developed in the 1890's by Frank G. Henry, but Tudor's dog's were mostly black part of the Henry line. Charles Smith's dogs were more of the red part and more outcrossed than Earl Tudor's dogs.
Tudor's part of Bennett's Mack pedigree was Tudor's Jack II, son of the great Tudor's Black Jack 16xW. In 1930's Tudor's game dogs were as a sign of success. Earl Tudor of Oklahoma, or Oklahoma Kid as most dog men of that time called him, was just 22 years old in 1915 when he won with Jack Swift. Earl became well known dog man all over the country in 1920's with his 16 times winner Black Jack dog and 9 times winner Black Jack Jr. There were many breeders in that time who decide to use Tudor's stuff in their breedings. Corrington was one of these breeders of that time.
Bennett's Queen was a cross of Hogan's and Pitt's lines; Hogan's blood was built on Henry's blood. Pitt's blood consisted of old Colby blood for the most part , but also had some Henry in it.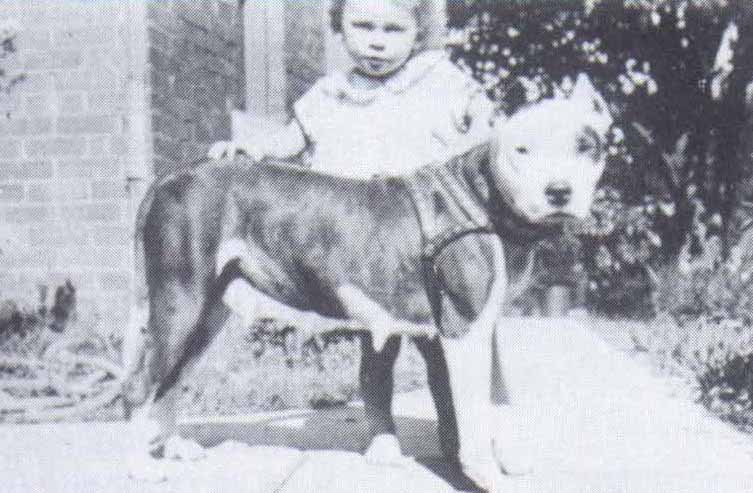 Ormsby's Madge
X-Pert Torpedo was the foundation male for the X-pert line and he was born in 1929 in Kansas. He was the first dog with the X-Pert prefix. His bloods are Smith's & Tudor's. Torpedo was a grandson of famous pit dogs Price's Butcher Boy andTudor's King. That Butcher Boy is great-grandson of Tudor's Supreme (littermate of famous Tudor's Black Jack Jr).

Torpedo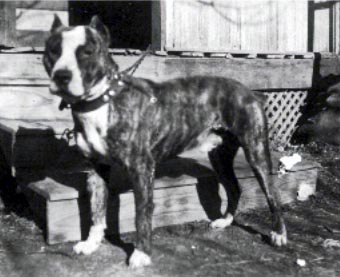 Tudor's Supreme
Looking deeper into Tudor's pedigrees it shows that the Henry bloodline goes back to
Charlie Lloyd's Pilot, who was whelped back in 1878 in England. The foundation Henry dog was Henry's Red Toddy, a Delihant's Monkey (11xW); Monkey was littermates to Delihant's Paddy (5xw) and these two dogs played an extremely important role in the pedigree of Tudor's Black Jack (16xw).
Tudor's Black Jack 16xW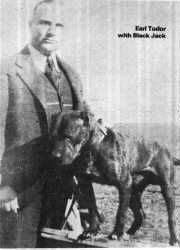 pedigree goes back to Delihant's Monkey 11xW through Black Tige, and to Delihant's Paddy 5xW
through Mollie W. Both were by Feeley's Jessie out of Delihant's Crazy Kate 5xW. Feeley's Jessie was from Con Feeley bloodline. Con Feeley, who lived in Chicago, was well known gamedog breeder, some of his pedigrees went back to Lloyd's Pilot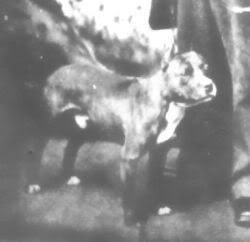 .

Of course Feeley's Jessie was one of these dogs.
Thus Ormsby's foundation was heavily based on Tudor and Smith blood, which is old Henry blood, which goes back to Charlie Lloyd's Pilot.

So you have Henry's Imported Richmond (8xw)

who produced Swineford's Duchess who produced Swineford's King Paddy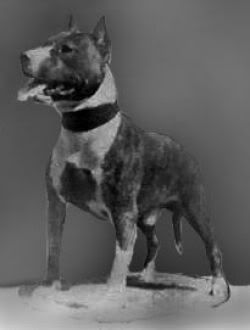 who produced Blackwell Mollie who produced Tudor's Blackjack who produced Corrington's Mae Rose who produced Bennet's Mack who produced Ornsby's Madge. She was bred to X-pert Torpedo and produced X-pert Black Jack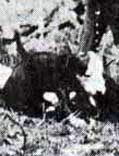 who produced Xpert Black Shine


who produced X-Pert Black Ace who produced X-Pert Black Ace II who produced X-Pert Brindle Biff

.


Ch.X-Pert Brindle Biff was owned by Ormsby's. He was the first dog that Alberta handled at a dog show. He won many shows all over the country. Biff took the BOB at the National Speciality in Columbus, Ohio in 1949. X-Pert dogs took all placements there. Captain Will Judy wrote: "C. A. Ormsby....should be satisfied with these results for his X-Pert dogs took all 5 major placings - a record no other breeder has accomplished at a breed show in America, any breed." Biff had also Best Producer record as the sire of 14 AKC Champions.

Clifford and Alberta used Biff as stud more than any other male. Today, Biff is predominant male in X-Pert pedigrees, making a major influence on the line today.


Until 1953, all X-pert breedings were very tightly bred.
Arthur Glen Jones bred his Jone's Gay One Roxie to Ch.X-Pert Brindle Biff. There was only one puppy born, named Jaque Duke. Later Jones inbred on Jone's Gay One Roxie
,
Jaque Duke was bred to his dam to produce a litter of red colored puppies. X-Pert Red Rascal is most known from this litter. Many amstaff breeders of today know how X-Pert Red Rascal was influential for this breed.
X-pert Red Rascal produced
Xpert Rowdy Rascal

who produced Sky King of Harwyn

who produced Ruffian Skybolt of Harwyn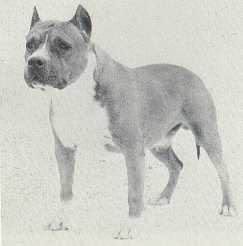 who produced Ruffian Red Rock of Harwyn

who produced Rowdytown Patton's Red Rock Nefertiti who produced who produced White Path's Painted Rock


who produced Pam's White Path China Black who produced RE Throwin Knuckles
who produced RE Nevils Buckshot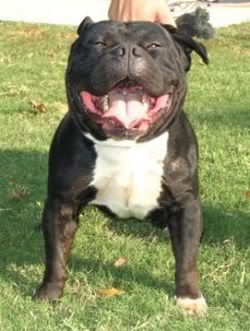 who produced Short Shot

who produced Manu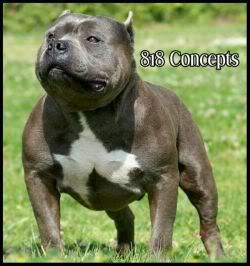 who produced Diego's Doing Big Things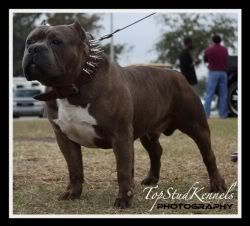 who produced Pratt's Lil King Kamali


who produced Semper Fi's Ooh-Rah


and Opha Mae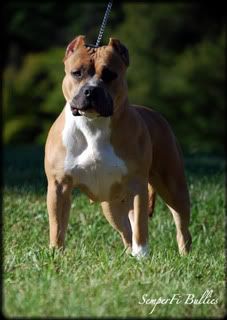 To be continued.... I will pick up in 1954 when the X-pert line and Gallant line crossed.