Discussion Starter
·
#1
·
Merry Xmas everyone! (Or Happy Holidays
) Hope everyone is having a great time with families and friends
Anyone get anything good for them and their dogs?? Whitman got himself a new tug rope, some tennis balls for fetch, a nice beef bone and a new food bowl with skulls and crossbones haha. Oh yeah, a sweet AC/DC tshirt as well. Dog made out like a bandit!!
Pics coming soon with him and his new toys, I know my black dog has some fans on here who would love to see some new pics of him haha
Weeeeell.. My gf got me a really awesome gift. Some of you might remember when she scored on an original print Stratton book that she found for .99cents at a thrift store. Well this girl searched online and got this for me.
Front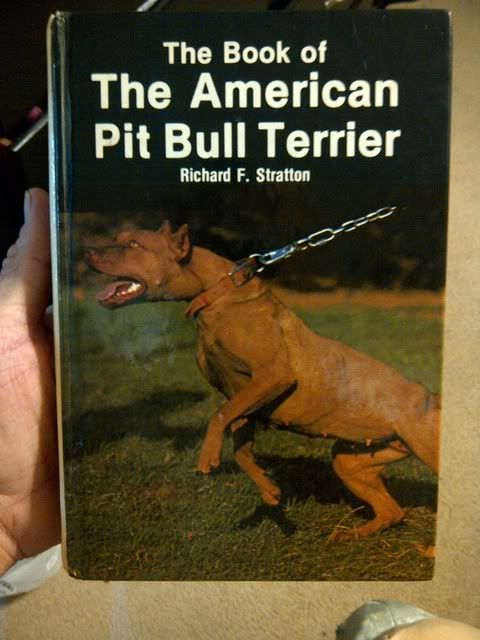 Back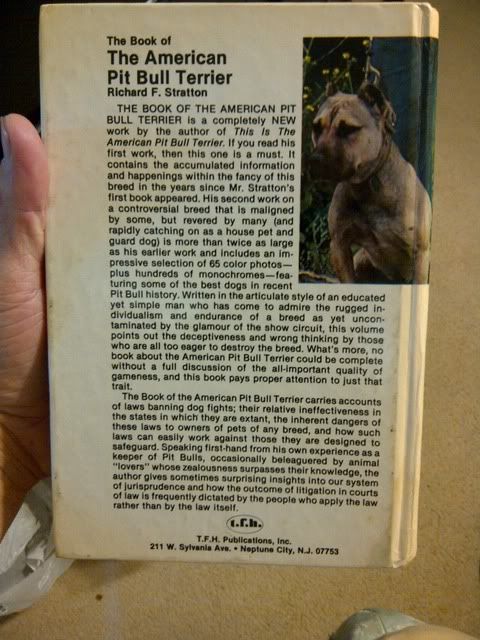 When I got it, I just flipped through the pages, checking out all the cool pics of dogs from the past, [] dogs and conformation dogs. I can't wait to read this book and even though it's my 2nd old APBT book, my collection is starting
And this pic is for Firehazard. I know he has a Lonzo dog and I told him about this pic. I thought it was cool when I saw it.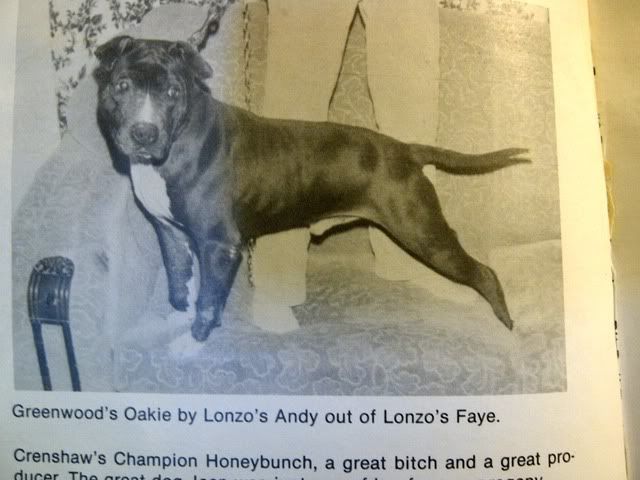 What did everyone else get on here?