Discussion Starter
·
#1
·
Because I promissed to update...
I still love this girl, her foster mom/PAWS trainer always brings her to visit me at the shelter any chance she gets.
Wearing her anytime in public outfit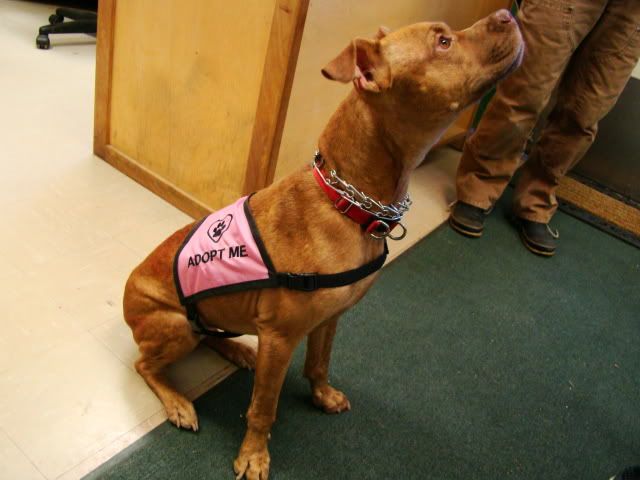 Check out my brindle color coming through now that I am getting healthy!
How can anyone not love this silly face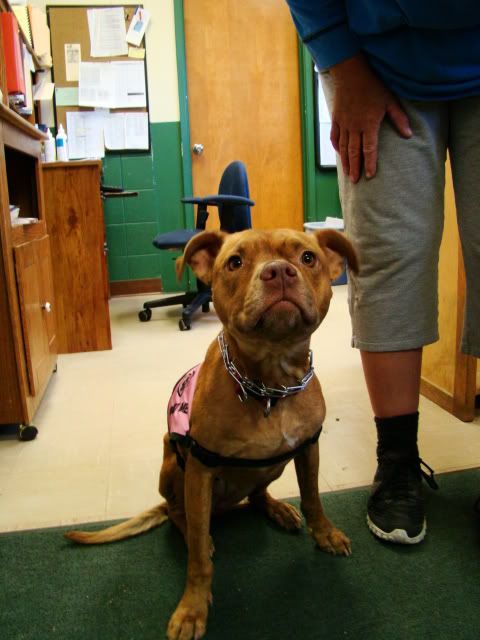 Zoe's foster mom is down and determined that I will own this dog. At her last visit when Zoe was supposed to be loading up into the car, she did something she NEVER does, took off... When foster mom turned around she hadn't ran off, she was sitting and scratching at my office door to get back in.
Zoe still has her possesion issues. the other day she decided that the bag of chicken feed her foster mom brought home was hers and tried to take on a dog three times her size to prove it was hers. Foster mom has also found that Zoe isn't especially dog aggressive, she has just probably never been around other dogs. She says Zoe will be playing with the other dogs and a minute or so in she freaks, squeals like a dying pig and starts nipping, then freezes, looks around and after a reminder that it's all okay, goes back to playing.
I will keep loving this little girl and praying for her that she finds that perfect home.